Visa Liberty
Rewards Card for Students
If you are a student, this card is for you. It offers a rewards program that adds value to each dollar spent by earning points redeemable for travel and attractive merchandise.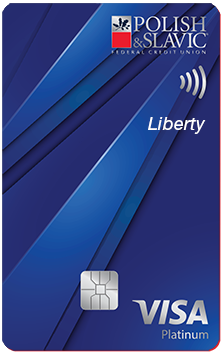 Benefits
$0.00 Annual Fee
Low adjustable rate
Limit up to $3,000
Low Introductory Rate
0% Introductory Rate for 6 months on new purchases
After the promotional period, standard variable APR applies, currently as low as 15.990%
Rewards Program
Travel and Merchandise Rewards program
Earn 1 CU Reward points per each dollar spent on purchases
2,500 Bonus Points ($25) if you spend at least $1,500 during the first three months
Additional Benefits
Visa's Zero Liability Policy
Global Assistance Service
Enhanced Security & Features
24/7 Fraud Monitoring
Your account is monitored for transactions that may indicate fraudulent activity, and we may contact you immediately if fraud is suspected.
Autopay
Set-up one-time or recurring payment and your payment will be made automatically on the requested pay date.
Travel Notification
Adding Travel Notifications is quick and easy, and will ensure better protection, support and monitoring for your card while you travel.
Account Alerts
Simply set up personalized email or text reminders to stay on top of your purchases, balances, and payments due dates.
Contactless Chip Technology
Simply tap to pay where you see the Contactless Symbol. You can make purchases quickly, easily, and securely at millions of locations.
Digital Wallet Technology
Discover more ways to pay by adding your PSFCU credit card to your mobile device then shop in-store and online using Apple Pay®, Google Pay™ or Samsung Pay.
Freeze and Unfreeze Your Cards
Have control over your card. You can quickly and easily lock and unlock your credit card using any of the PSFCU digital channels, online and mobile, in-branch or over the phone.
FICO® Credit Score
FICO® Score available on monthly credit card statement for Primary cardholders
Go to main navigation