New Credit Card Management Site
On December 14, 2022, PSFCU has upgraded the Visa Credit Card management site. Before we move on to the description of the new platform, we want to point out a couple of very important changes that may affect you: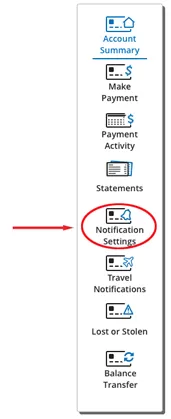 Notification Settings – please note that the service we previously used has been replaced with new services that will provide you additional options to effectively monitor and control activities on your card. The new service offers two sets of controls:

Alert Preferences: are notifications or alert to the cardholder. You can select to receive text alerts sent to your cell phone based on transaction location, merchant type, transaction type or transaction amount. For example, if you request to be notified of a transaction greater than $100.00, you will receive a text message to let you know that a transaction exceeding $100 was posted to your account.
Card Controls: this is a new function that will be implemented as Phase II at the beginning of 2023, and it will allow you to set preferences to decline a transaction authorization based on your individually selected criteria.

FICO® Score – unless you have un-enrolled from viewing your FICO® Score, you will continue seeing the score on your monthly Credit Card statements. Online access to the FICO® score will be reinstated in Phase II of the project. To enroll again or un-enroll, please contact us and we will submit the request on your behalf.
IMPORTANT: since we are changing the platform, if you were using Account Alerts in the previous version of the site, your previous selections will not be carried over to the new system. You will need to set up your preferences again in the Notification Settings
What's New?
The page has been redesigned to offer you a new and streamlined view of your credit card account and activity.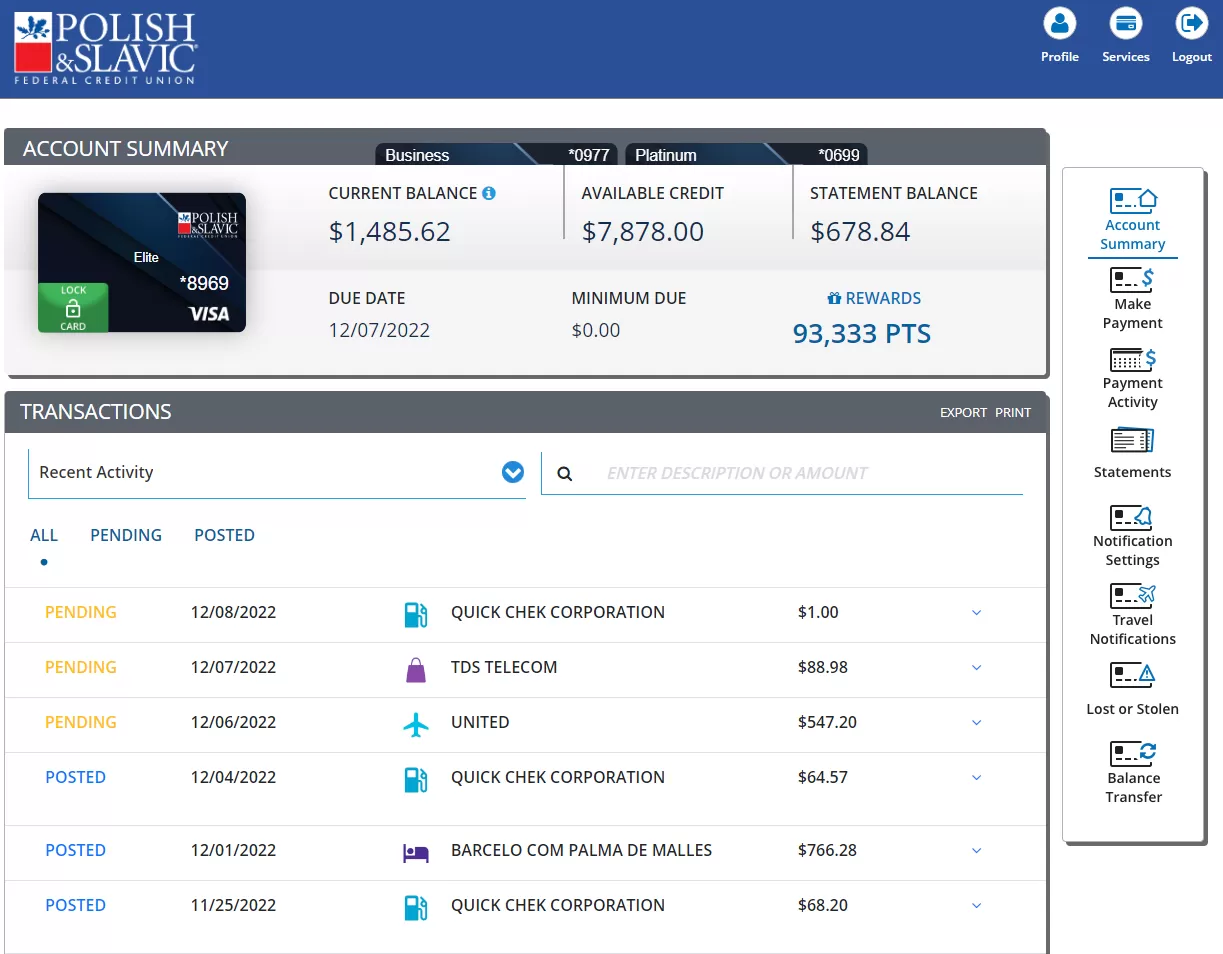 What are the Key Changes?
Besides the look and feel, the page has been redesigned to offer you key information and access to most frequently used transactions and services directly from the Account Summary Page.
For example:
To access or redeem your points, simply click on the Rewards PTS shown in the Account Summary section.
All credit card related functions are now presented in the toolbar on the right side of the page, so you no longer have to look for them.
All transactions now have clear descriptions that can be easily identified and classified. Each transaction can be expanded to see additional detail and, if needed, report an issue.

When reporting a transaction issue, the process will now walk you through a set of questions and options allowing you to properly classify it as either a fraud or dispute, and provide all the information we need to effectively process your claim.
Services: here you will be able to view your card information, change card nickname, request replacement card and if needed, add/remove cards from your profile.

If you would like to share your experience with us and/or make a recommendation for future improvements, please send us an email. We are eager to hear from you! Email address: creditcardservices@psfcu.net
As a reminder, when sending an email, do not include any personal account information.
Go to main navigation