PSFCU Awards Nearly One-Half Million Dollars in Scholarships
The end of the school year may represent the start to summer for most students, but for the nation's largest ethnic credit union, it marks the start to handing out hundreds of thousands of dollars in scholarships. The Polish & Slavic Federal Credit Union announced today that it has awarded a total of $450,000 to nearly 400 students in seven states in its annual PSFCU Scholarship Program.
As it has done for the past 18 years, the Brooklyn based credit union reaches deep into the community to hand out scholarships to credit union members and their families to help them continue their higher education. To date, the financial institution has awarded nearly $4.5 million to approximately 4,000 students from its membership ranks since it first debuted its scholarship program in 2001.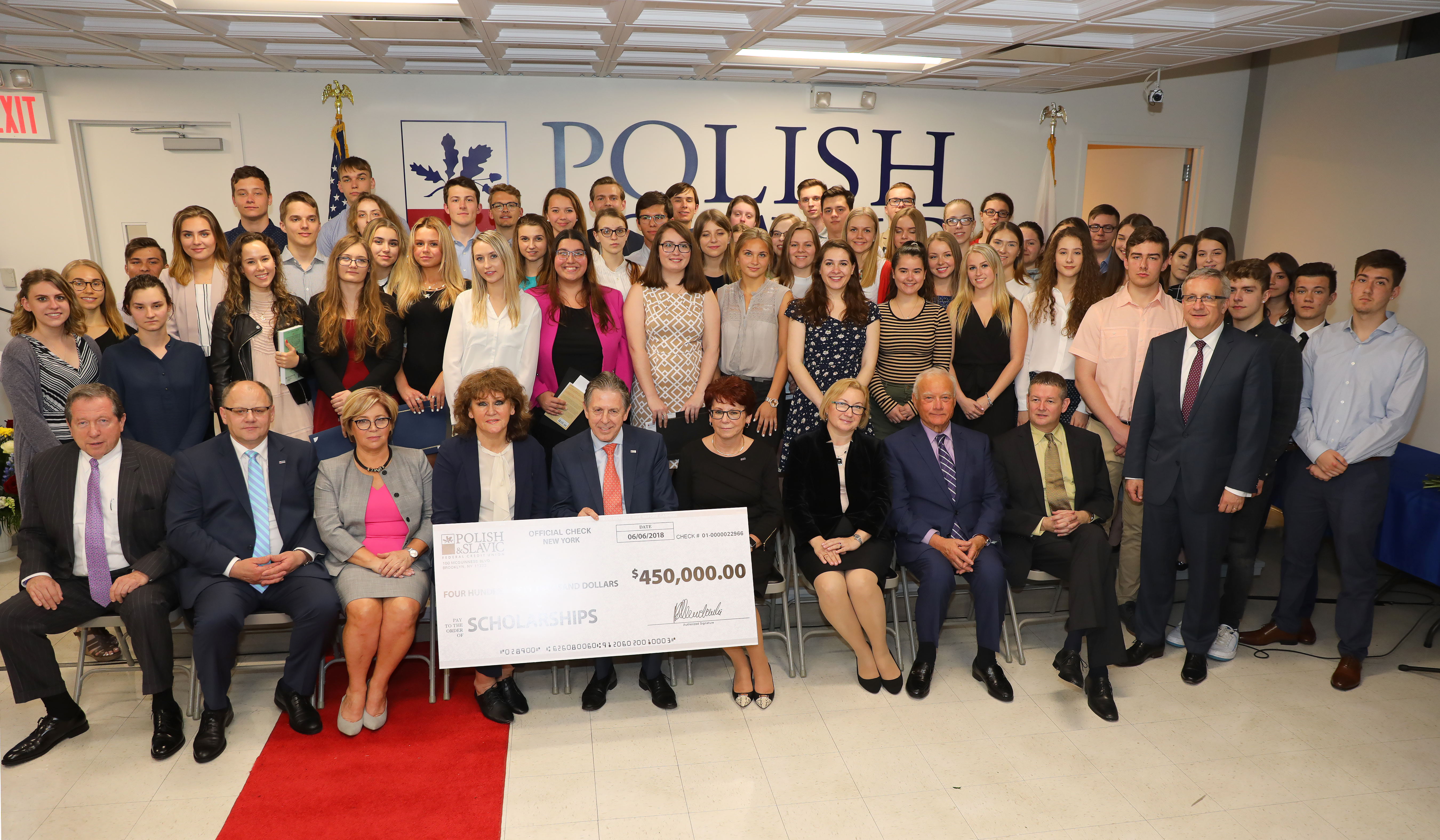 This year, the PSFCU identified 388 high-achieving students from New York, New Jersey, Illinois, Pennsylvania, Connecticut, Michigan and Florida to receive checks to help offset the cost of their college education. Five students each received $5,000, while the remaining recipients received grants of either $1,000 or $2,000.
This year, the Scholarship Committee awarded scholarships to 256 high school seniors and 132 college students. Most winners came from New York (137), followed by Illinois (121) and New Jersey (106), the three states where PSFCU has branches.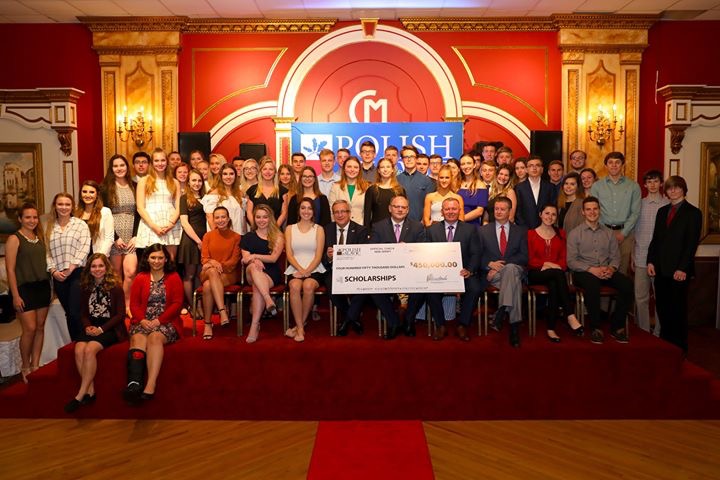 In addition, 10 talented college students were named to partake in a 10-day presidential internship in Poland, starting this week. The program is organized by the Chancellery of the President of Poland, and is under the patronage of Polish President Andrzej Duda. Students will visit several Polish cities and meet with political and economic leaders, as well as with the President of the Republic of Poland.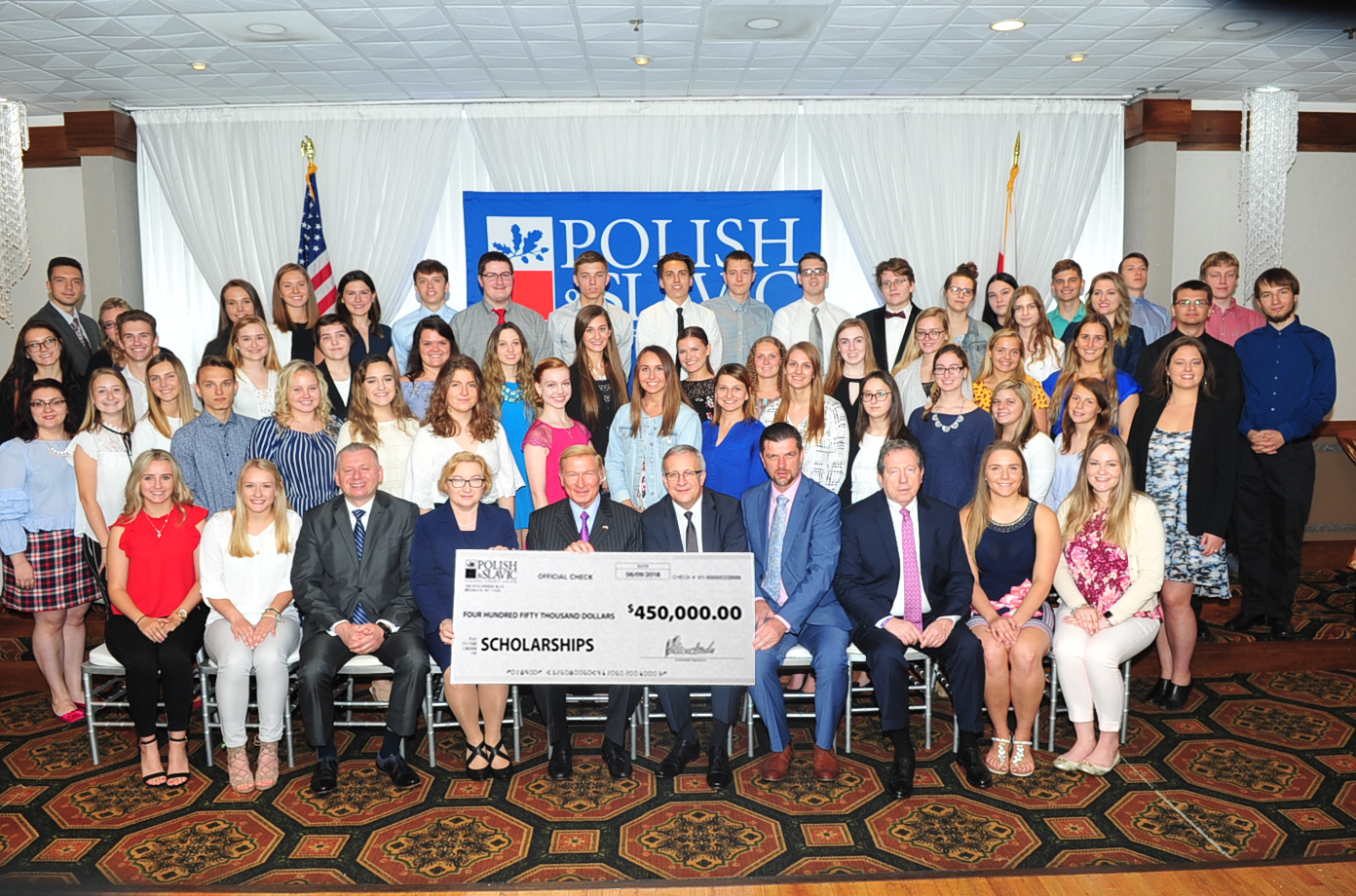 In addressing several of the students at a ceremony in New York, Scholarship Committee Chairperson Malgorzata Czajkowska said, "Your endeavors inspire us all, and we admire your desire to be part of the Polish community, and that you give voice to that wish. I ask that you never forget where you came from – where your roots are from – and that you remember everyone who helped you along the way: your parents, teachers and catechists, to name a few. Feel proud of being Americans of Polish descent, and for the fact that you are the elite of the Polish ethnic community in the U.S. I hope many of you will work in Polish-American institutions in the future."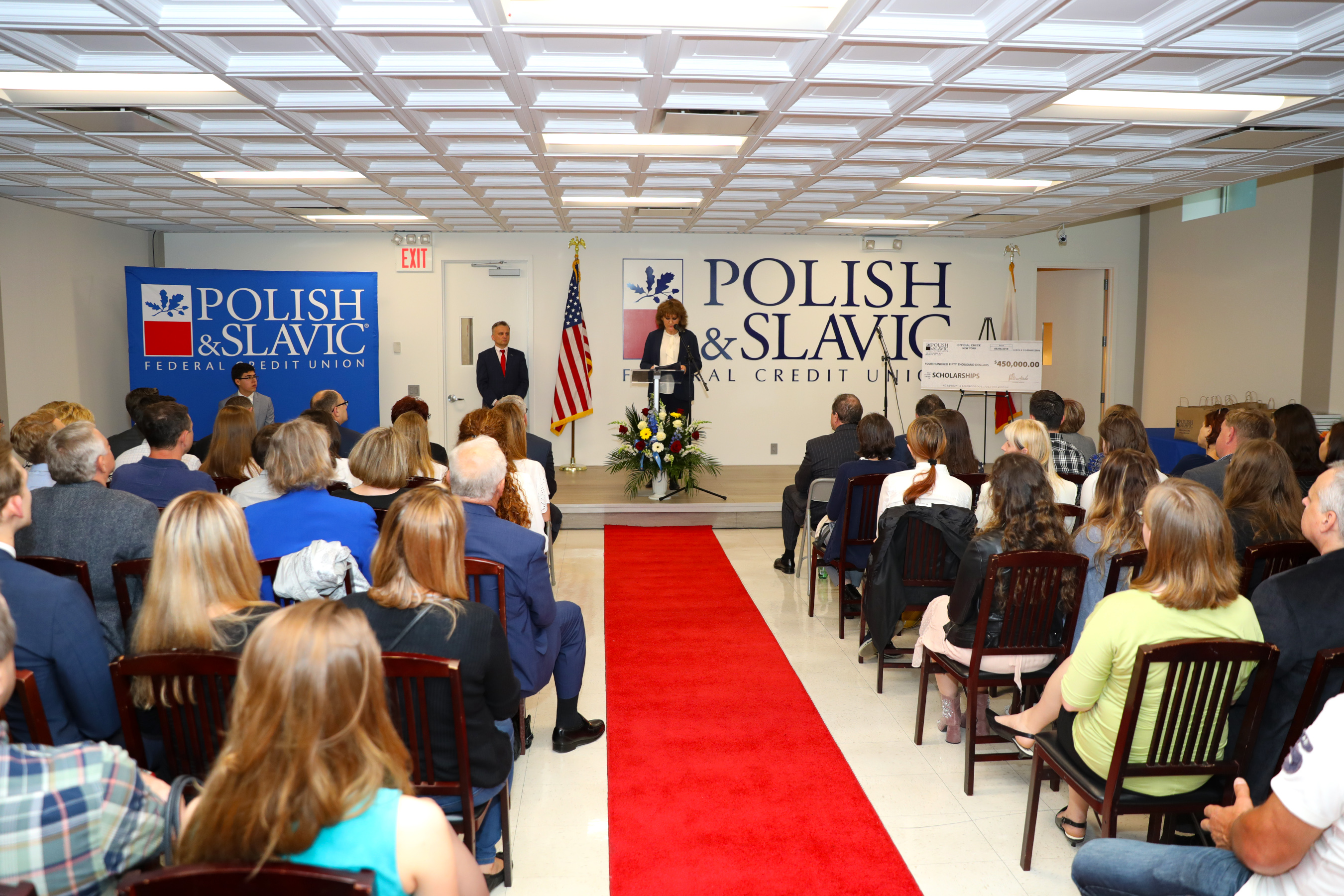 In announcing this year's scholarship recipients, PSFCU held ceremonies recent week in New York City, Niles, Illinois, and Wallington, New Jersey. At the New York City and New Jersey ceremonies, Prof. Marek Jan Chodakiewicz, an American historian from the Institute of World Politics spoke to this year's winners about recognizing and embracing one's heritage. "I was asked to deliver a speech that would give you a feeling of what it means to be 'proud of being Polish-American.' I cannot persuade you to do so; each of you has to make the decision yourself. But 'Polishness' is a choice of a certain type of mentality and character," he said.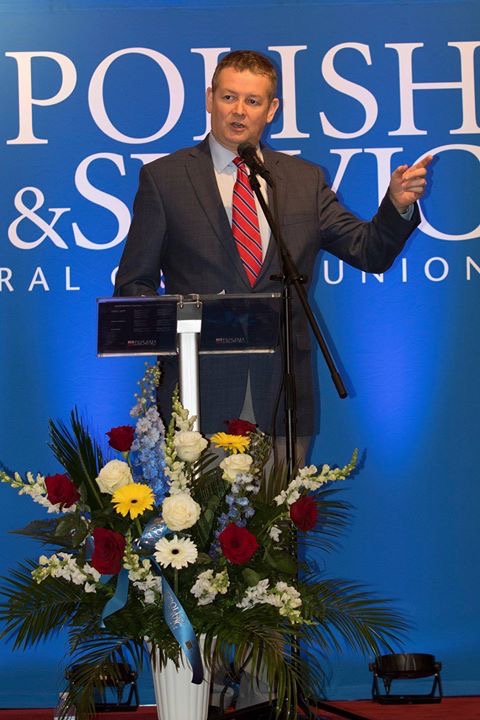 "Out of the more than 400 events and observances that the PSFCU sponsors or participates in, the scholarship ceremonies are the most rewarding and joyous for us. That's because there is no other program that better expresses our mission to serve the Polish community," said Bogdan Chmielewski, chief executive officer of PSFCU.
The scholarships are open to any PSFCU member, and their family, who has been a member for at least one year. Awards are based on academic performance, as well involvement in various activities, organizations, parishes, supplementary schools and Polish ethnic clubs.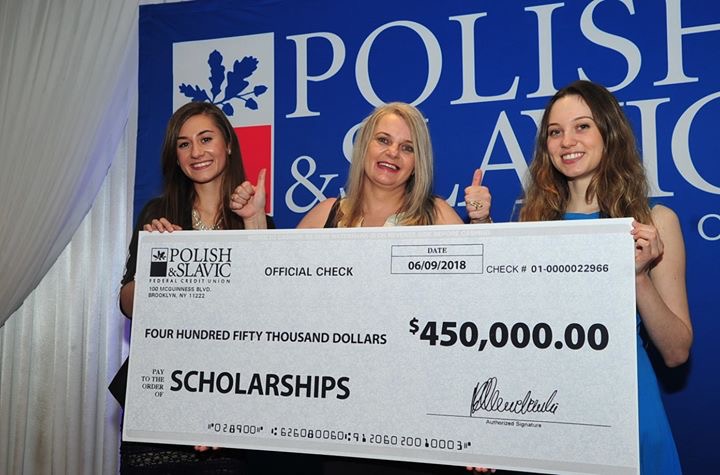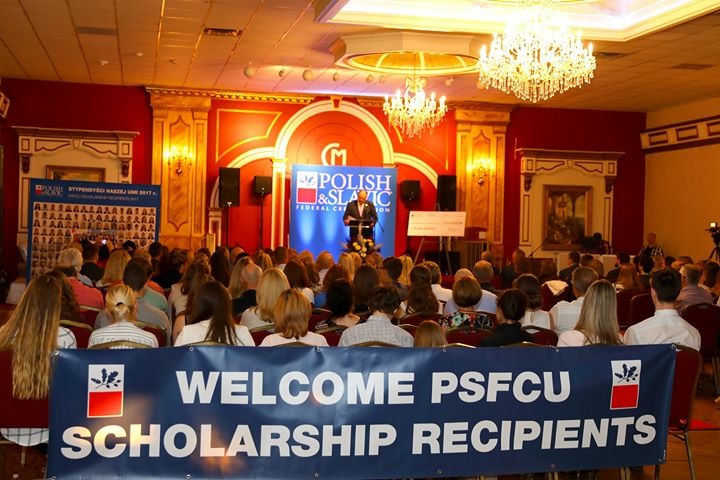 Go to main navigation