PSFCU Awarded in Chicago
This year's winners of the Polish Spirit Award given by the Polish Museum of America were Maria Bronny Ciesla and the Polish & Slavic Federal Credit Union. Our Credit Union also officially became a lifetime sponsor of the Chicago institution.
The award ceremony was the highlight of the 38th Summer Ball held on June 8 at the Cafe la Cave in Des Plaines. "It is a great distinction for our institution to receive such a splendid award from such a magnificent institution as the Polish Museum in America. It is doing wonderful work for the Polish community, not only in Chicago, but throughout the United States. We, as the Polish & Slavic Federal Credit Union, are happy that we can in some way help this institution of Polish culture and heritage," said PSFCU Chief Executive Officer and President Bogdan Chmielewski at the ceremony.
CEO Chmielewski and the new members of the Board of Directors attending the ball: Bogdan Ogorek and Iwona Korga, gave the museum authorities a check for $10,000. Thanks to this donation, our Credit Union has become a lifetime sponsor of the Polish Museum in Chicago, obtaining a "Life Heritage Membership".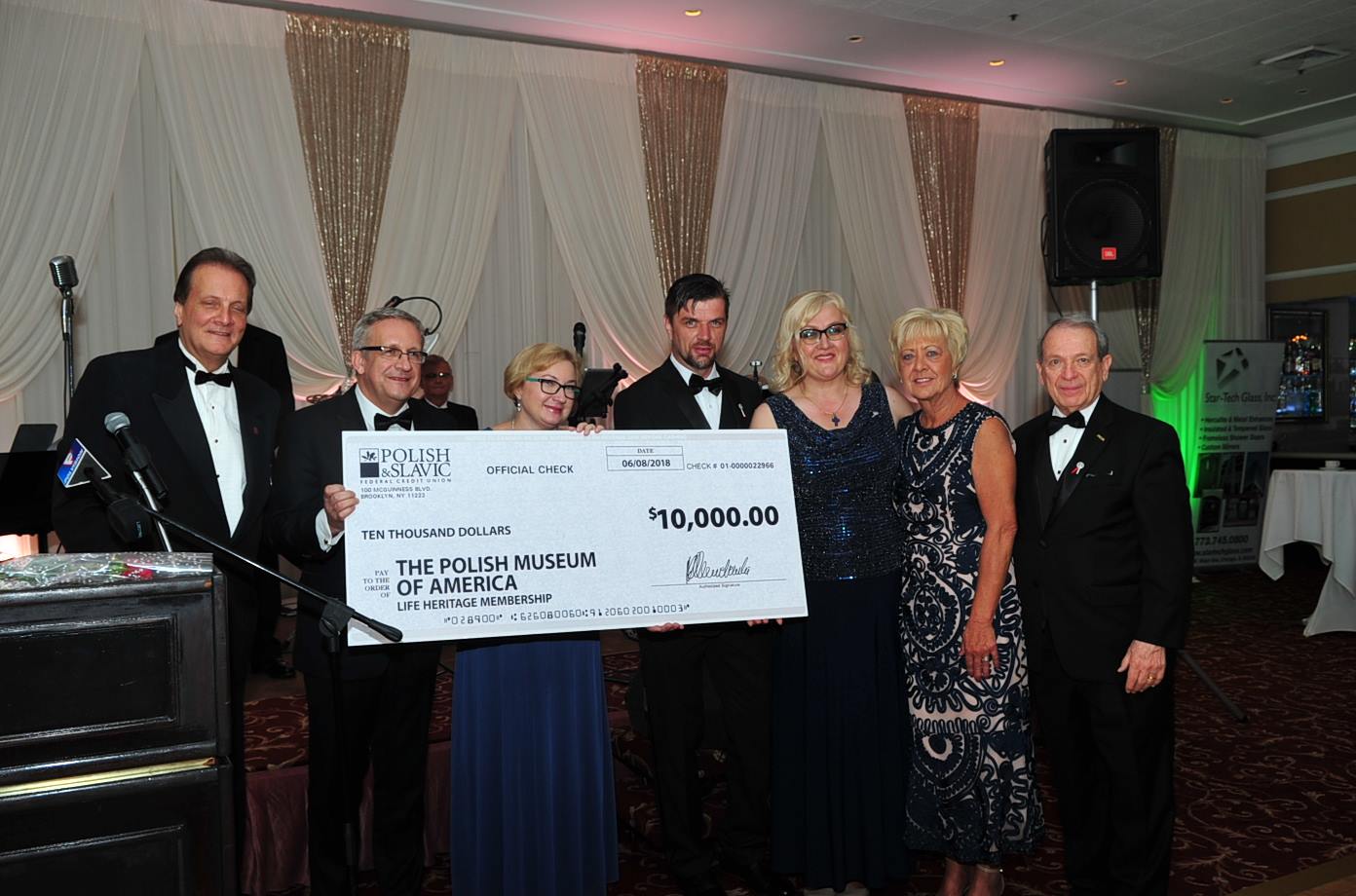 Go to main navigation