Over 1,100 Senior PSFCU Members at the American Czestochowa
This is the sixth time that the Polish & Slavic Federal Credit Union has organized a free trip to the Sanctuary of Our Lady of Czestochowa in Doylestown PA for our Credit Union's senior citizens from New York and New Jersey. On the first Sunday of September, 21 buses arrived at the popular American Czestochowa with over 1100 happy pilgrims.
The requirement to go on the trip was to be a member of our Credit Union at least 60 years old, and each member was allowed to take one guest with them. The seniors set off on the day-long excursion from the PSFCU branches in New York (McGuinness, Boro Park, Copiague, Maspeth, Ridgewood) and New Jersey (Wallington, Clifton, Linden and Union). "I thank you sincerely for having been members of our Credit Union for many, many years. I really hope that you have a good time on this trip and think about how proud we are to be Poles, who keep up our traditions, often even teaching our grandchildren to speak Polish. That is really beautiful," said PSFCU Board Chairman Krzysztof Matyszczyk to the people departing from Greenpoint.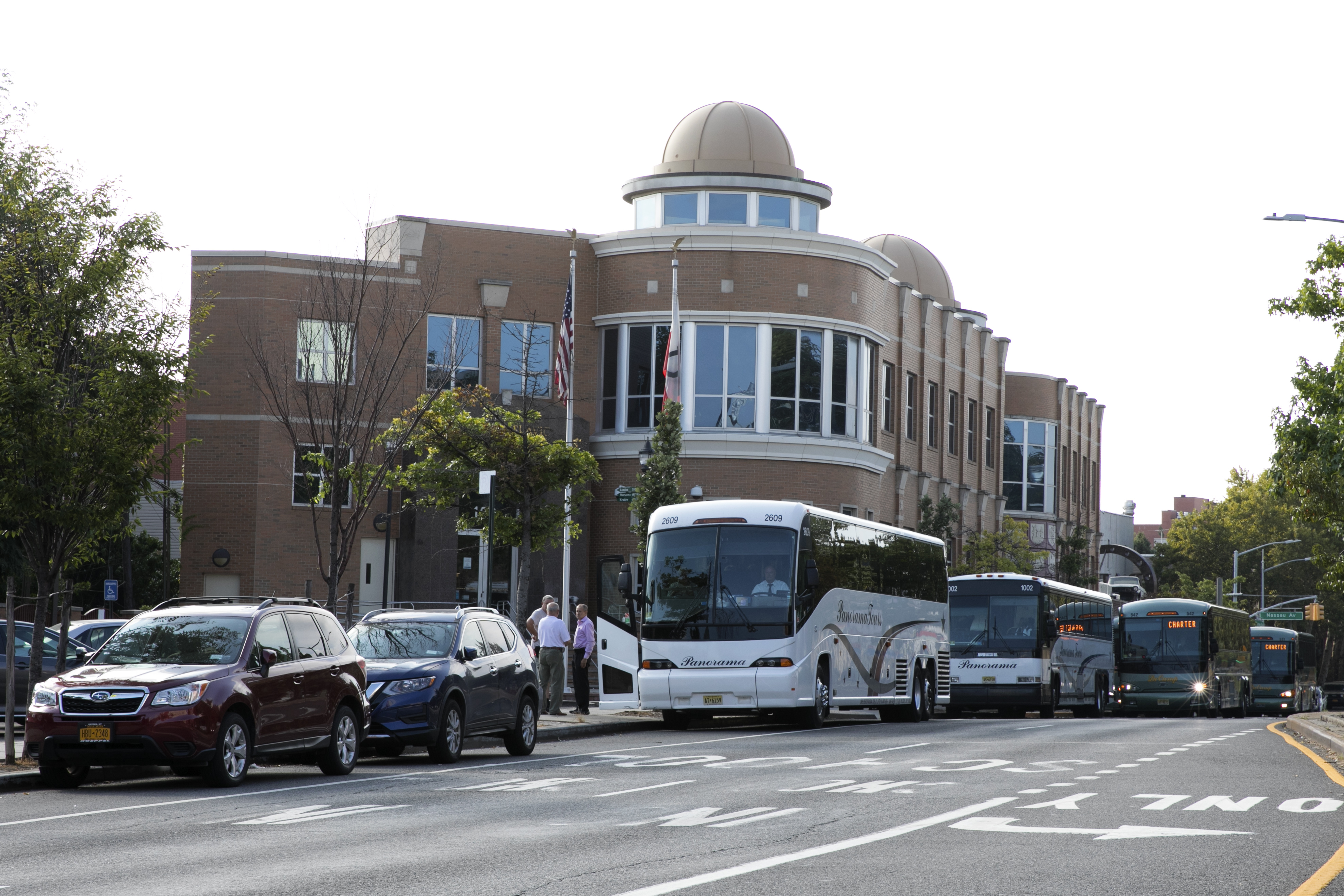 Buses waiting for pilgrims at PSFCU Headquarters in Greenpoint
The annual free senior trip to the American Czestochowa is our tribute to the older members of our Credit Union, because for many of them this is the only way to visit the Sanctuary of our Lady, due to distance, transportation and health problems. Also, it is often their only opportunity to visit the graves of relatives at the Polish Cemetery there. During the all-day trip, people could attend Holy Mass as well as pass the time and do some shopping at the booths of the annual Polonia Festival, which draws tens of thousands of people to Doylestown from all over the East Coast.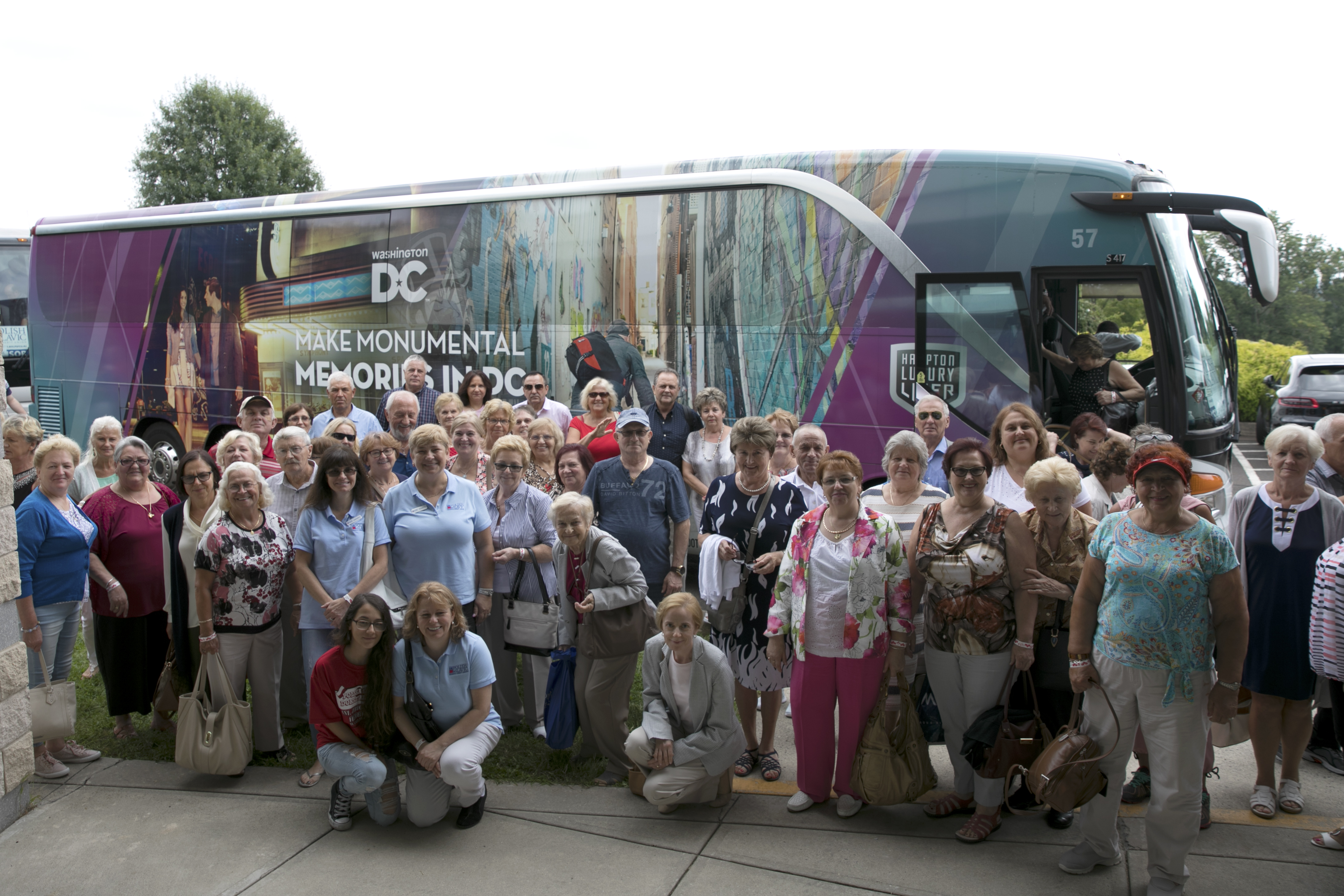 PSFCU senior members from Copiague, NY at American Czestochowa
Besides transportation, the PSFCU also provided free entry to the Festival and a free dinner. "The PSFCU Director told me that a growing number of senior citizens are coming here each year. It is a very good sign that our Credit Union makes it possible for PSFCU members who cannot visit us on their own to take advantage of this pilgrimage trip to be together during this Polish holiday," said Father Tadeusz Lizynczyk, Prior of the Pauline Order in the United States and the organizer of the September Festival at the American Czestochowa.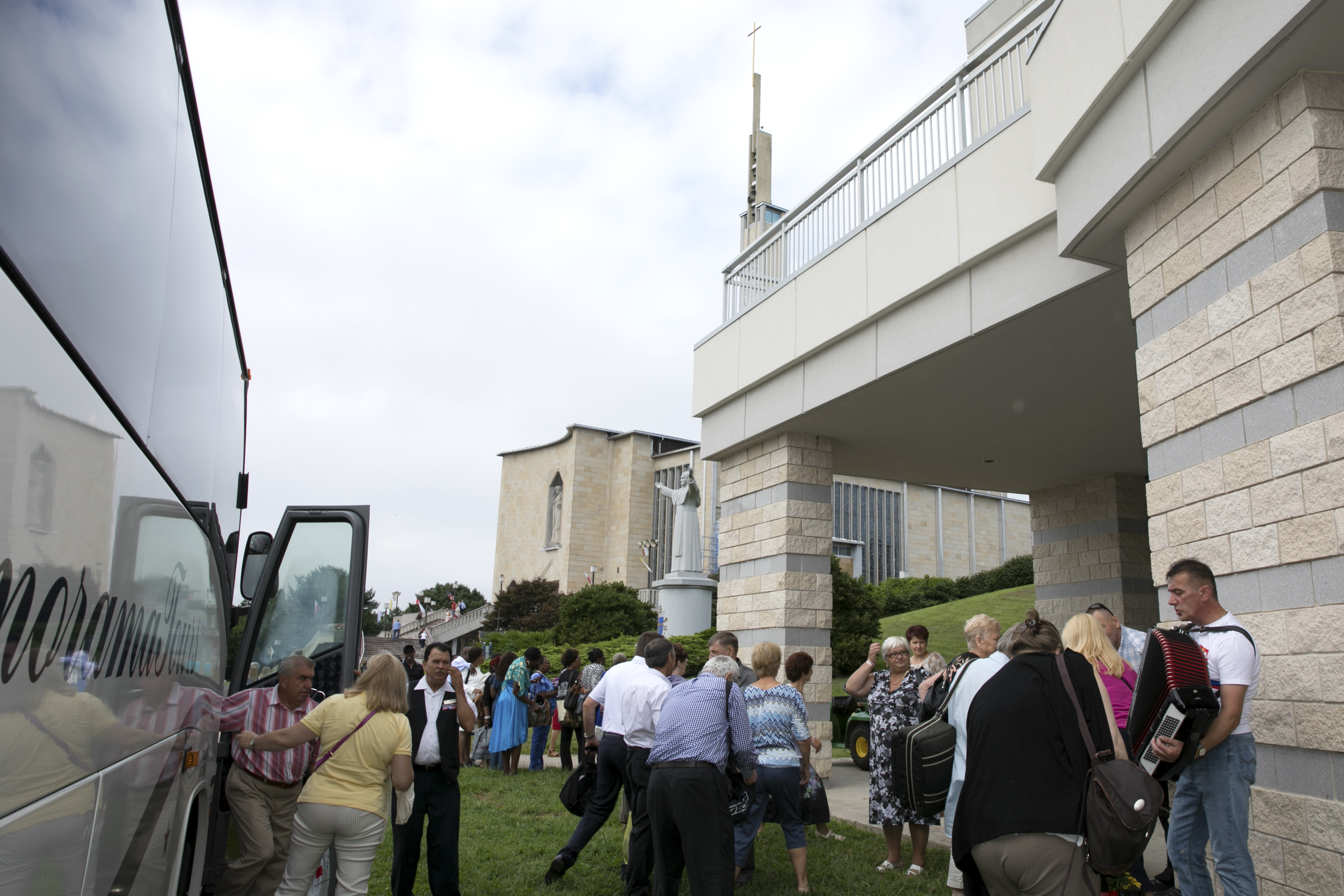 PSFCU Members from Garfield, NJ at Amerykanska Czestochowa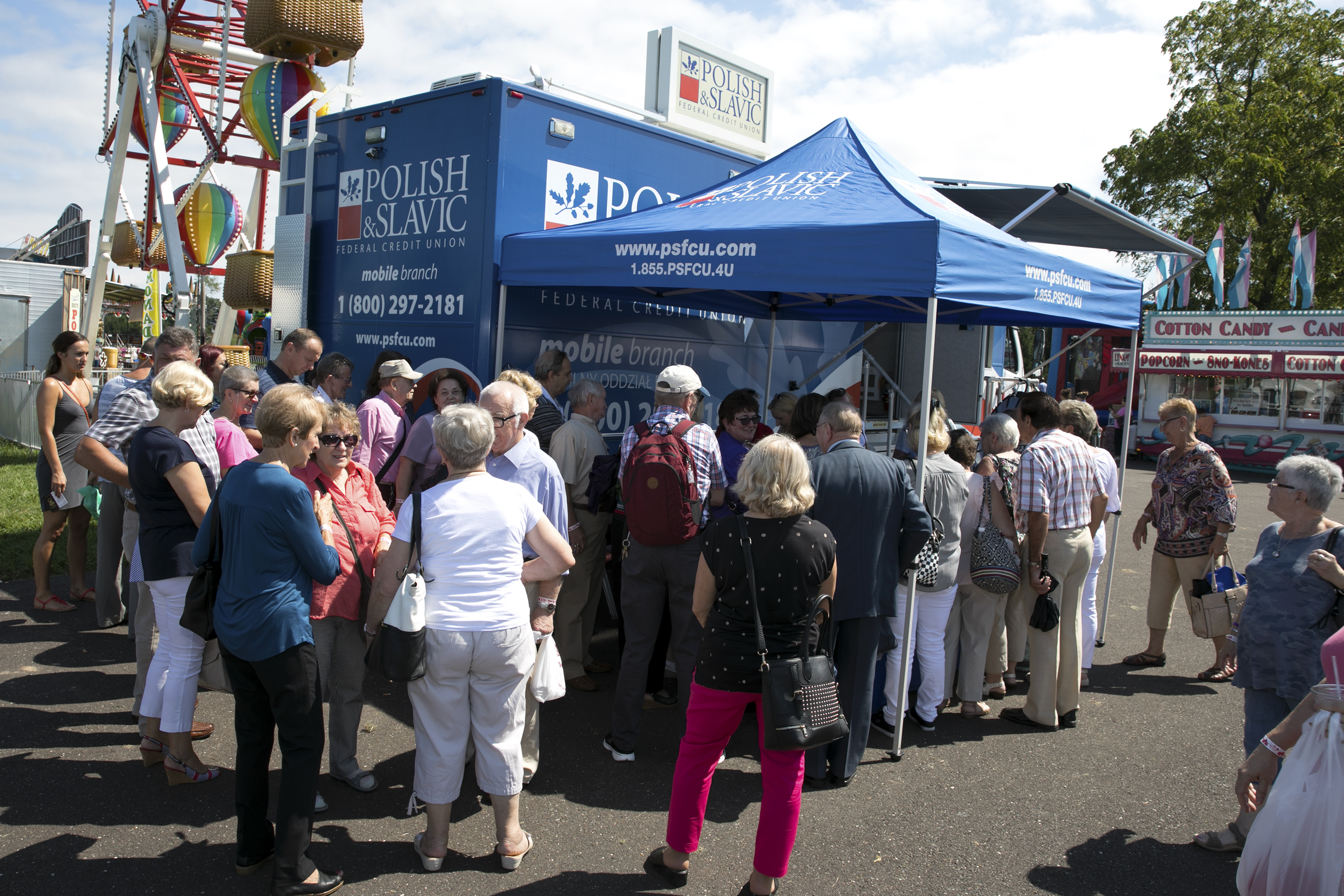 PSFCU Tent & Mobile Branch at Polish-American Festival at Amerykanska Czestochowa
Go to main navigation