Historic Visit With the President of Poland
The Polish & Slavic Federal Credit Union received a copy of the Polish-American declaration signed during the recent visit of Polish President Andrzej Duda at the White House, and the original marker with which the document was signed by U.S. President Donald Trump. The gifts from the Polish Head of State will go to an auction organized jointly with New York's Children's Smile Foundation, the total proceeds of which will be donated to underprivileged children.
President Andrzej Duda donated the gifts during a visit by the PSFCU authorities to the Presidential Palace in Warsaw, with First Lady Agata Kornhauser-Duda present. The visit took place as part of our Credit Union's strategic planning session, held in Warsaw to commemorate the 100th anniversary of Poland's regaining independence and to emphasize our close ties with Poland. The visit of PSFCU representatives at the Presidential Palace was a sign of great recognition for our Credit Union. During the historical visit to the Presidential Chancellery, President Duda spoke about the achievements of our Credit Union, which is widely recognized as the largest Polish financial institution outside of Poland. He also emphasized the important role our Credit Union plays in the Polish-American community. "Your organization's mission is to constantly support the Polish community.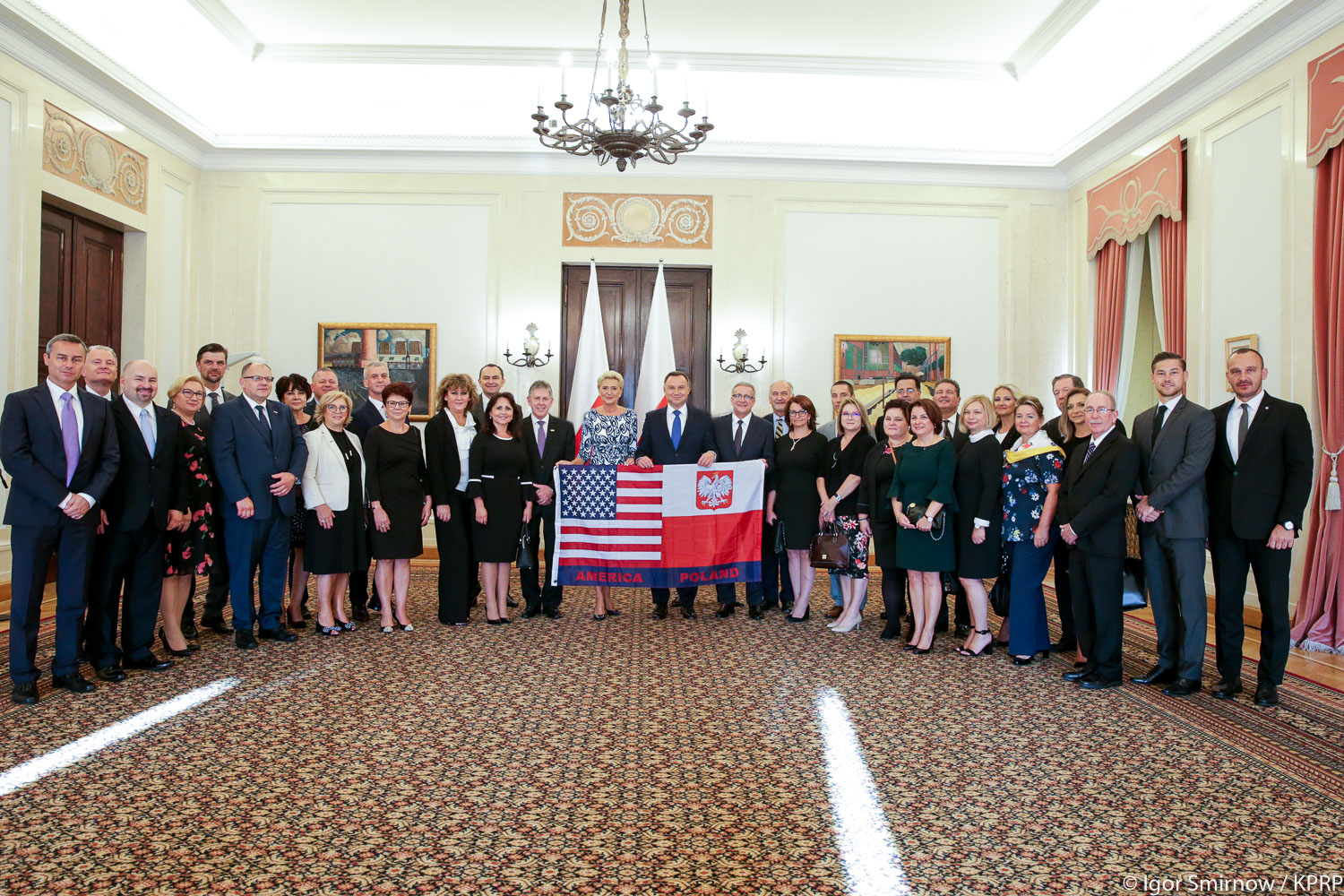 PSFCU at the Presidential Palace in Warsaw
Every year, Polish organizations, schools,clubs and parishes receive more than $2,500,000 in subsidies. The PSFCU is the largest employer in the Polish community," said the President of Poland. As an expression of special recognition and support for our charitable activities, President Duda gave our repre sentatives special souvenirs from his recent visit to the White House. Both gifts will be auctioned off in New York to help provide financial assistance to underprivileged children.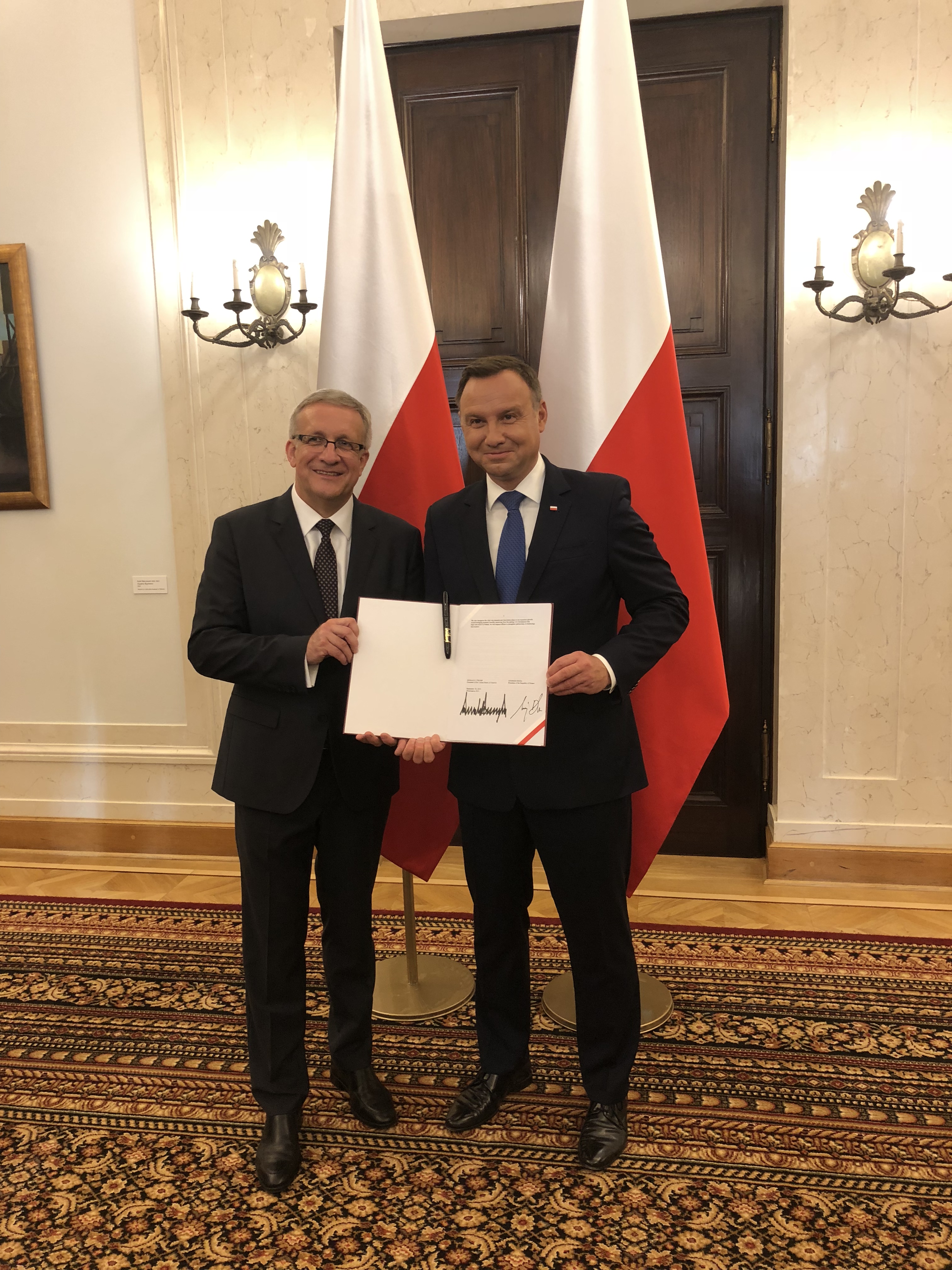 President of Poland gives PSFCU a copy a copy of the Declaration of Cooperation together with the original marker
During the strategic planning session in Warsaw, the PSFCU authorities discussed our Credit Union's operating strategy for the next few years. It was also an opportunity for many important meetings. PSFCU authorities met with the President of the National Bank of Poland Adam Glapinski, the Chairman of the Polish Financial Supervision Authority, Marek Chrzanowski,and the Chairman of the Management of the National Credit Unions, Rafal Matusiak.
Go to main navigation