Screenings of Maria Sklodowska Curie movie
With the members of our Credit Union in mind, the PSFCU organized free open screenings of the movie "Maria Sklodowska Curie". The international production based on the biography of the Polish two-time Nobel Prize winner was shown to audiences in New York, New Jersey, and Pennsylvania.
Over 120 people came to the Warsaw Club in Greenpoint (Brooklyn, NY) to watch the film. So many people attended the show that seats had to be added. The 2016 film directed by Maria Noelle was also shown to an audience from Wallington, New Jersey and the area at Cracovia Manor on March 31. There were three screenings in Pennsylvania: in Philadelphia, at the American Czestochowa (Doylestown) and in East Stroudsburg. The project came into being as part of the PSFCU's mission to support Poland's national heritage in the Polish-American community.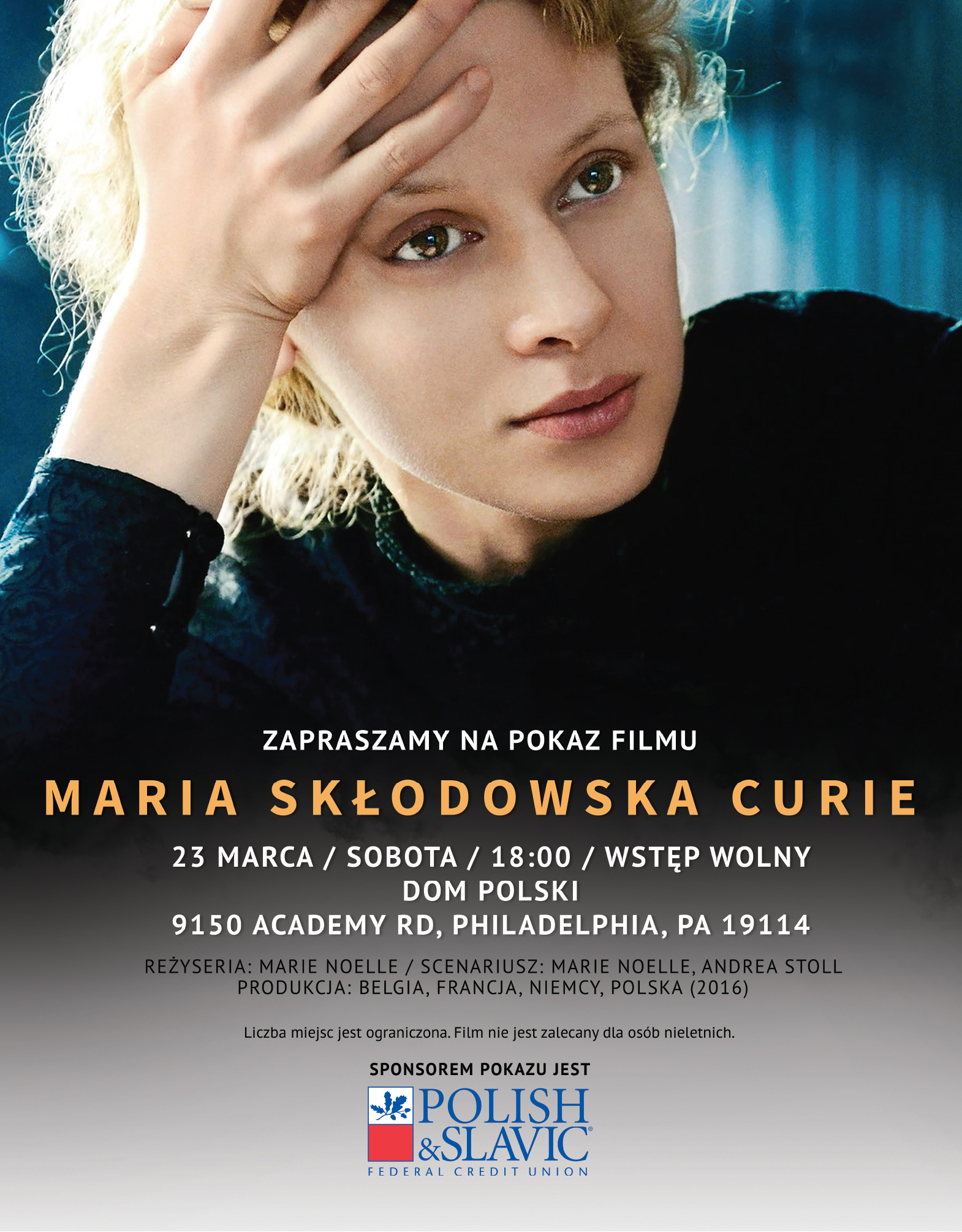 Go to main navigation