Tenth Anniversary of Maspeth Branch
The PSFCU Maspeth branch is ten years old! This is our Credit Union's second branch in Queens NY, following the Ridgewood location.
"The last ten years have really been a time of dynamic growth. We opened eleven of our Credit Union's current nineteen branches, and the Maspeth branch was one of them," said PSFCU Board Chairman Krzysztof Matyszczyk. While speaking about the success of the Queens location, he thanked our Credit Union Members for their trust and said there would be more growth for the PSFCU. "Soon, we will be opening our next branch in Orland Park,Illinois, and we will also be reaching another milestone: 100,000 PSFCU members. However, as a credit union, we are primarily concerned about your interests," said Matyszczyk.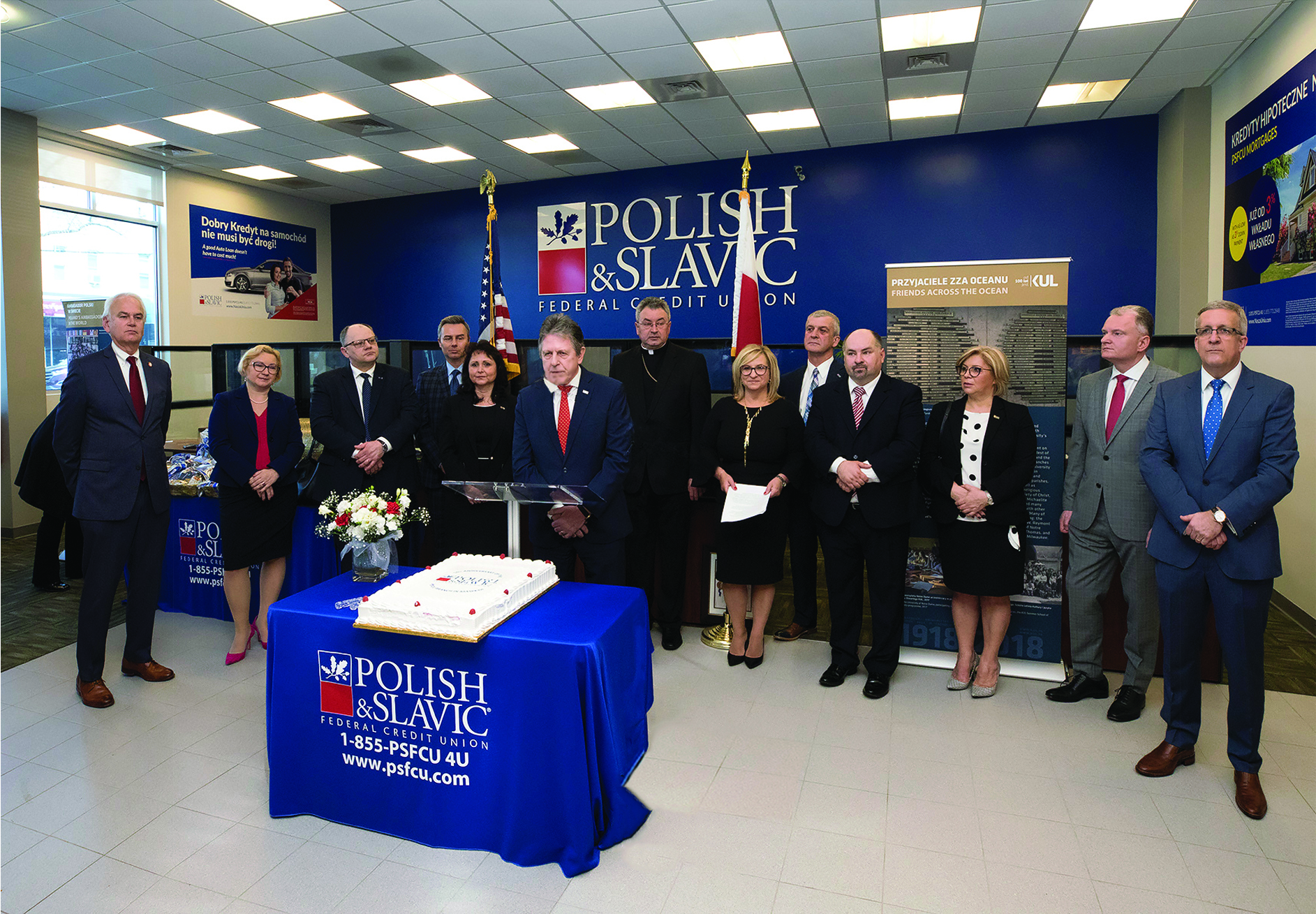 Present at the ceremony was New York City Councilman Robert Holden, representing the 30th electoral district, which includes Maspeth and Ridgewood. "I was raised in Maspeth, literally around the corner. This is a great community. I congratulate you on the tenth anniversary of the Credit Union branch here and I hope I will be a guest here again in another ten years," said Councilman Holden, who pointed out that the branch is a factor in the "rebirth" of Grand Avenue, Maspeth's main thoroughfare. "The success of the branch could not happen without my employees and I would like to take this opportunity to thank them for their wonderful work and their commitment," said current Branch Manager Malgorzata Leniartek, presenting branch employees with a commemorative plaque.
Go to main navigation