Tenth Anniversary of Trenton Branch
The Polish & Slavic Federal Credit Union celebrated a ten year branch anniversary in the capital of New Jersey, Trenton. All attending guests wished the 3,200 members of the Trenton branch best of luck and another one hundred years of success.
The PSFCU branch in Trenton services members from two states: New Jersey and Pennsylvania, thus, becoming a financial and cultural staple for members of the Poish-American community residing in Trenton along with Philadelphia and its surrounding suburbs. "I remember very well that as we began seeking out locations
nearly 11 years ago, this was always our first choice. Since it's inception, the Trenton branch has been managed by Barbara Milewski and, in under a year, this location became a very lucrative branch," recalled Bogdan Chmielewski, PSFCU CEO/President, during the ten year anniversary celebration.

PSFCU Trenton Branch employees with guests
As of today, the PSFCU Trenton branch has nearly 3,200 members. Although majority of our members are of Polish origin, it's interesting to note that many have Slovak, Belarusian and Ukrainian roots. Over the last decade, our institution has built a solid portfolio with $28.5 million in deposits and $27 million in loans.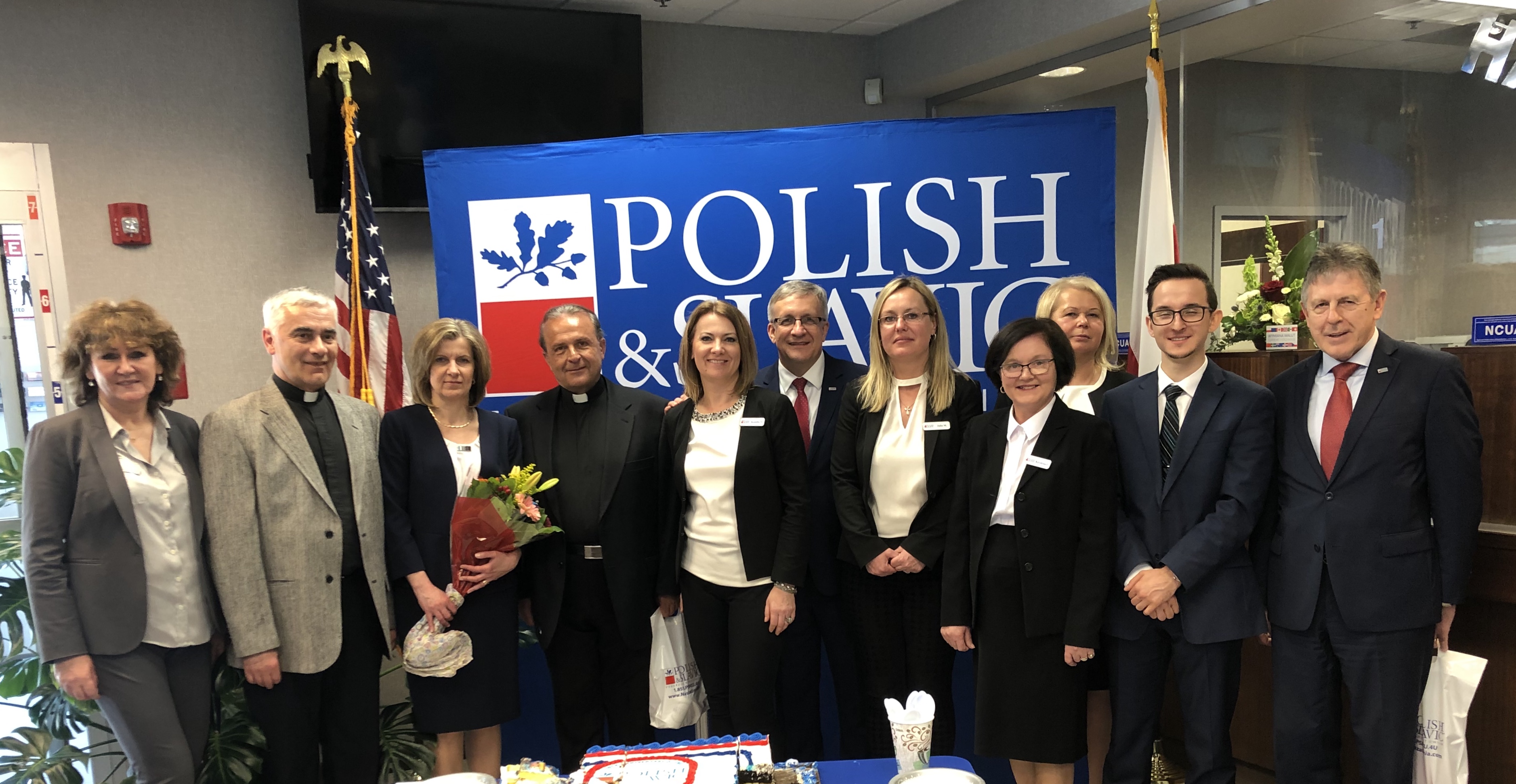 PSFCU Trenton Branch Manager Barbara Milewski speaks
"The last ten years depict a monumental growth of our Credit Union for not only have we opened 11 out of our 19 branches but, we also made impeccable technological advancements. Soon, we will have reached 100,000 members, which is an impressive and exciting milestone," said Krzysztof Matyszczyk, the Polish & Slavic Federal
Credit Union Board of Directors chairman.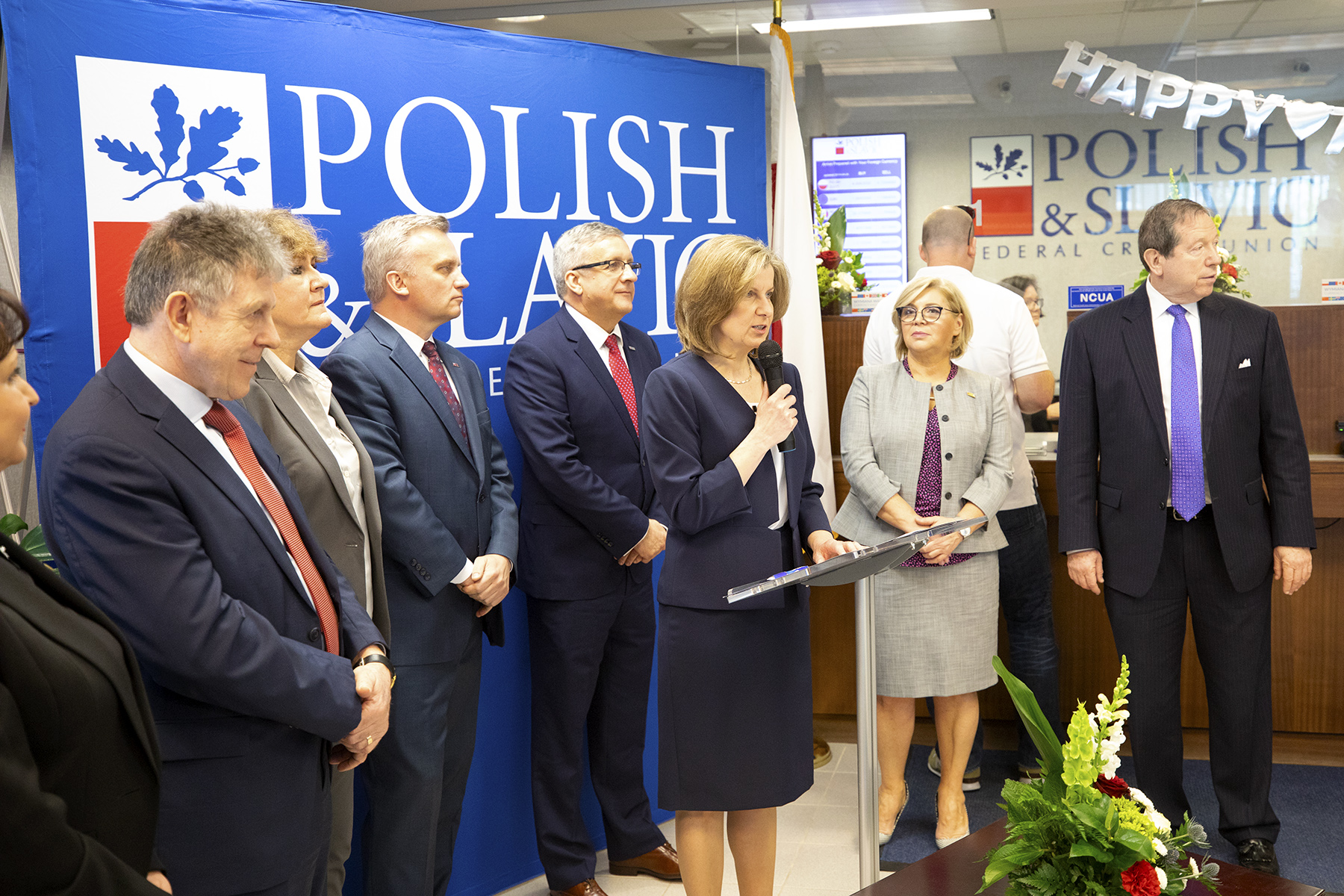 Trenton Mayor Reed Gusciora with PSFCU Trenton Branch Manager
Mayor Reed Gusciora, whose grandfather immigrated to the United States from Rzeszow, also attended the festivities and stated, "Great food, great party, the whole community is very close together, takes care of their families and each other. If members of the local Polish-American community wish to keep their money safe, then, there's no other place as the Polish & Slavic Federal Credit Union branch in Trenton...which I hope will be here for at least another hundred years."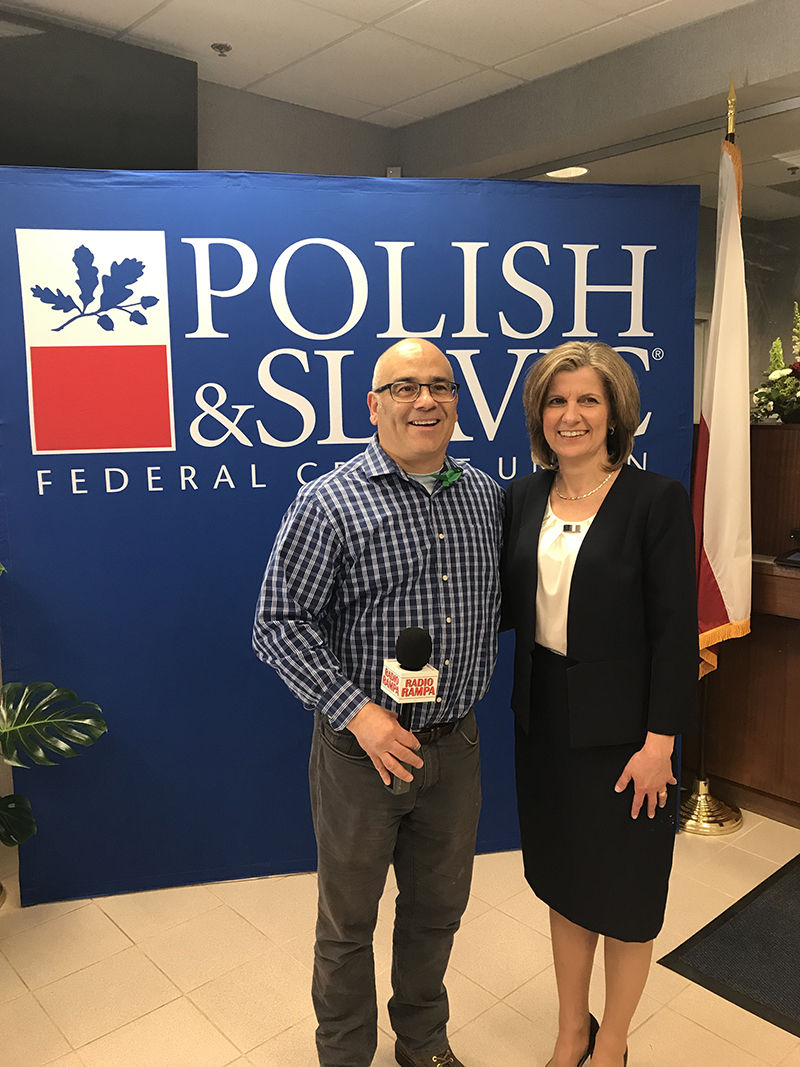 Thankful guests at the event
Prior to enjoying the celebratory cake, Barbara Milewski, branch manager, said, "Thank you for the trust you put in our products and services. I must admit that we have you to thank for our success and rewarding moments. It is all of you who recommend us to your families, neighbors and friends." Thankful guests at the celebration included the following: representatives of two churches (St. Hedwig parish in Trenton and the parish of St. John Kanty in Philadelphia), three Polish supplementary schools (school at St. Hedwig, St. John Kanty, and the Polish Learning Center "Ogniwo" in Morrisville, PA), veterans from Philadelphia and, representatives of the Smolesk Disaster Commemoration Committee.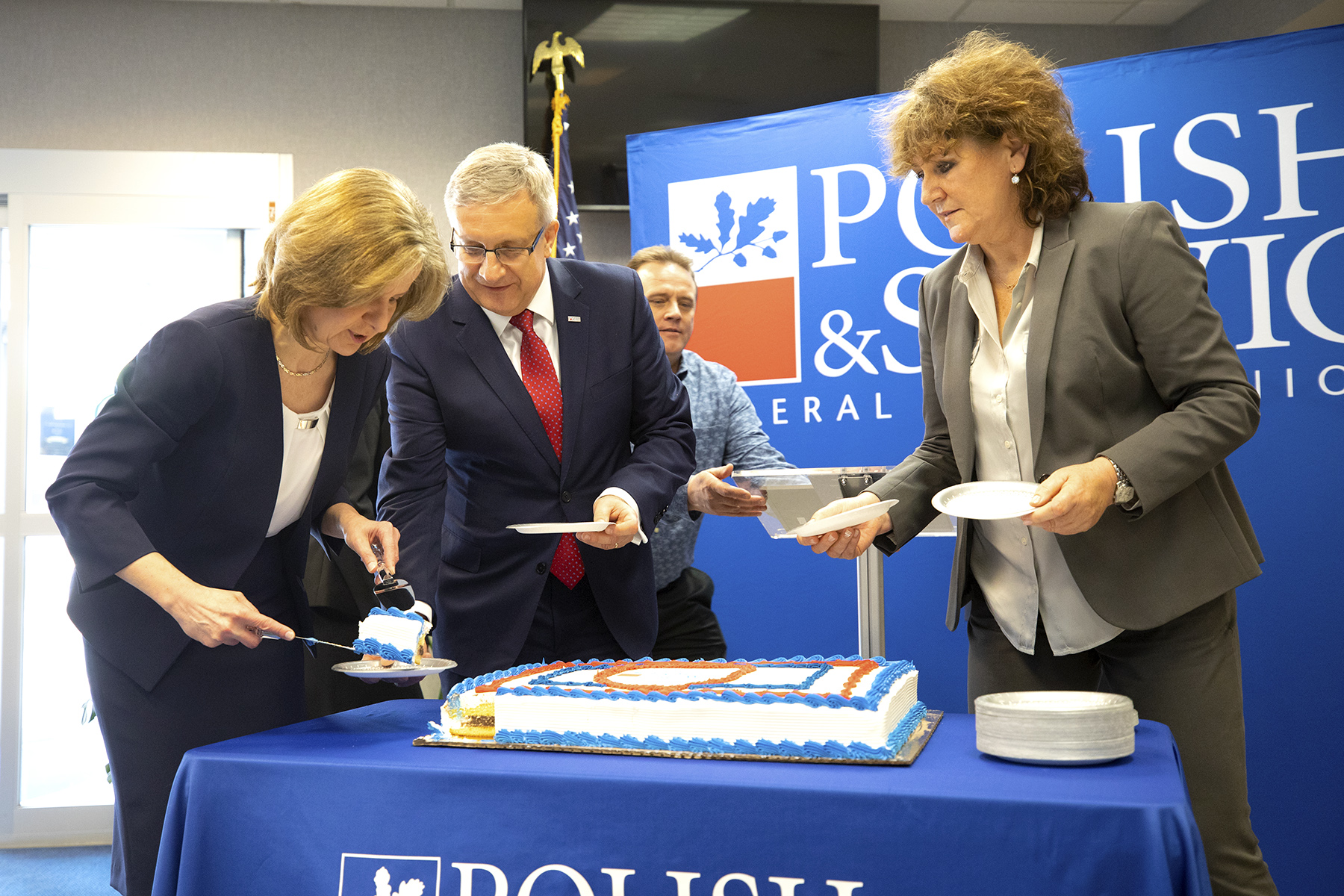 Cutting anniversary cake
Go to main navigation