Senior Trip To American Czestochowa
As every year, our Credit Union organized a free trip for PSFCU seniors to American Czestochowa. Almost 1,200 members of our Credit Union arrived via 22 buses from branches across New York, New Jersey, and Pennsylvania. All who joined the pilgrimage enjoyed the opportunity to attend the Polish-American Festival at the Chestochowa Shrine in Doylestown, PA on Sunday, September 1st.
In New York, seven buses departed Greenpoint, three from Boro Park in Brooklyn, two from Copiague on Long Island, one from Maspeth, and one from Ridgewood. In New Jersey, our Credit Union's senior members were transported via three full buses leaving from Wallington, two from Linden, one from Clifton, and one from Union. For the first time, over 50 seniors joined us in leaving from the PSFCU branch in Stroudsburg, PA.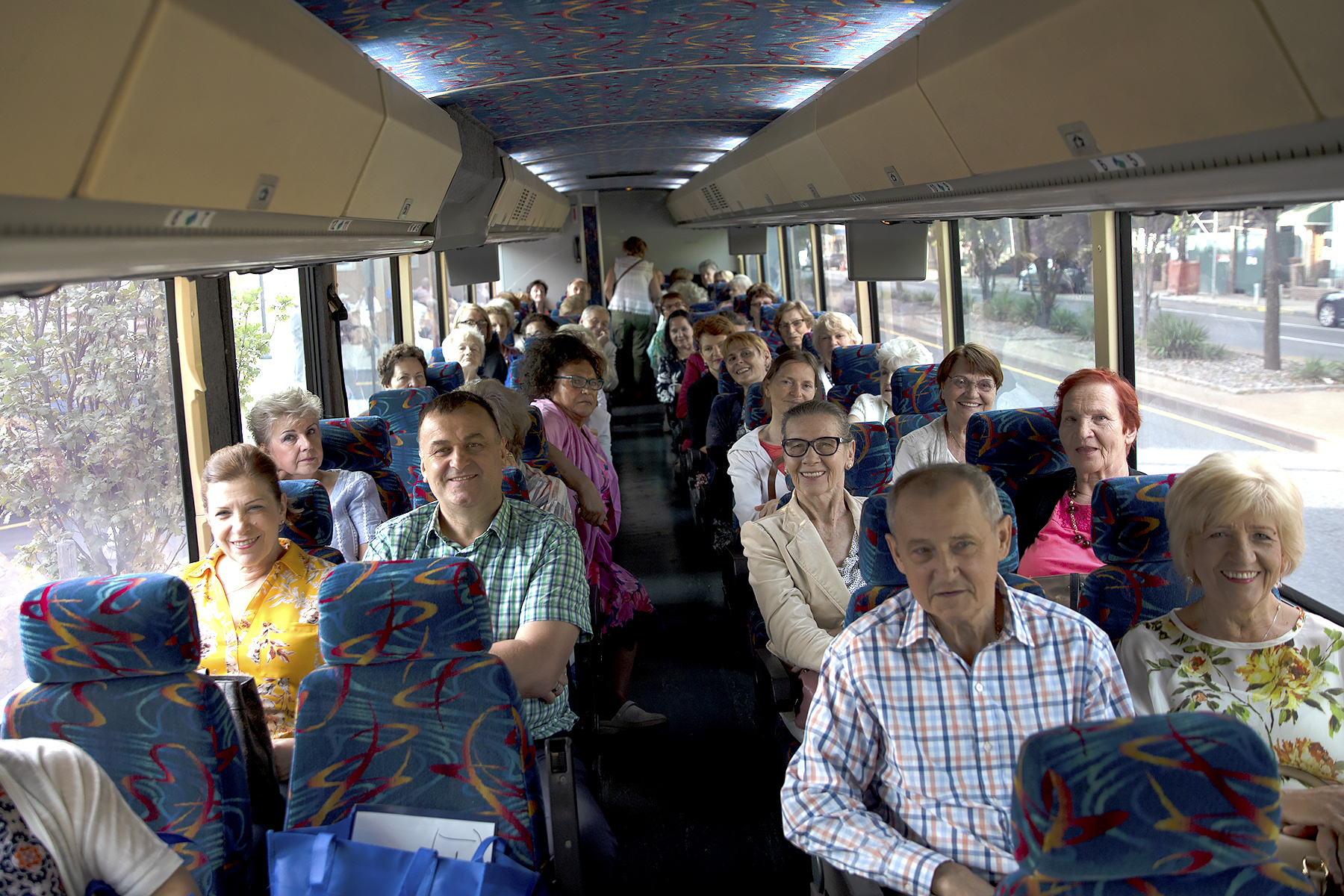 PSFCU seniors at PSFCU McGuinness Branch, in Brooklyn, NY
"Twenty-two buses, over 1,100 people went to American Częstochowa. As every year, it is a great event for us, and allows us to support the eldest members of our Credit Union," said the chairman of the PSFCU Board of Directors, Krzysztof Matyszczyk.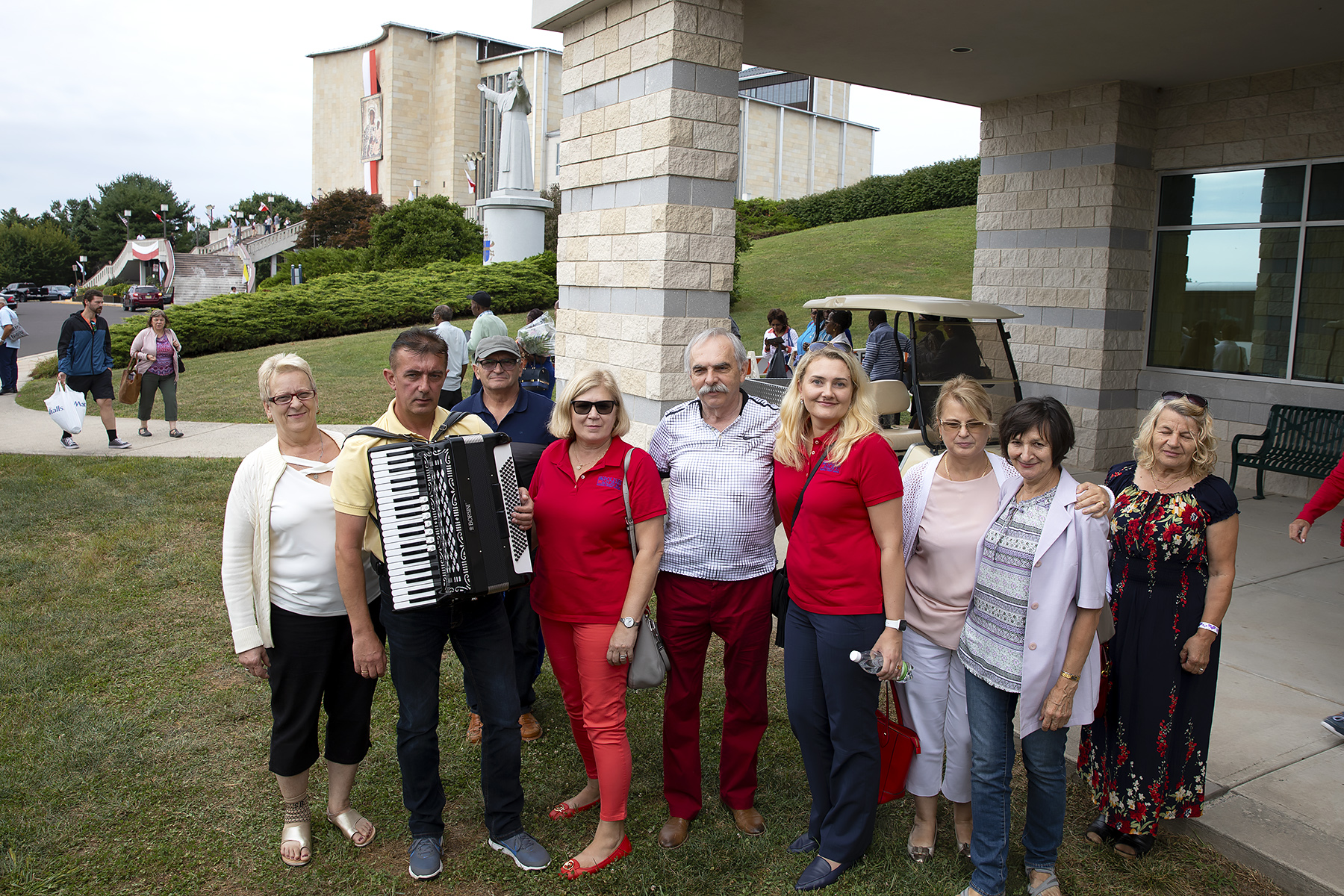 PSFCU seniors & employees from Garfield, NJ
For many of our senior citizens, a free September trip is their only opportunity to visit the American Czestochowa Shrine in Doylestown, PA. Chester Tobiasz, a 95-year-old member from Maspeth, joined the trip for yet another time stating, "I'm at quite the age because I survived and remember World War II, but I'm going on this trip just as every year I go on a pilgrimage and visit my wife's grave as she rests in peace at the American Czestochowa." Henryk Tural, 94 years old, joined the trip to American Czestochowa despite his dependence on a walker. "It's difficult for me to walk, so I have my Cadillac of walkers. Thanks to our Credit Union, I can visit American Czestochowa, where my friends from the army are buried, " said Tural prior before leaving McGuinness.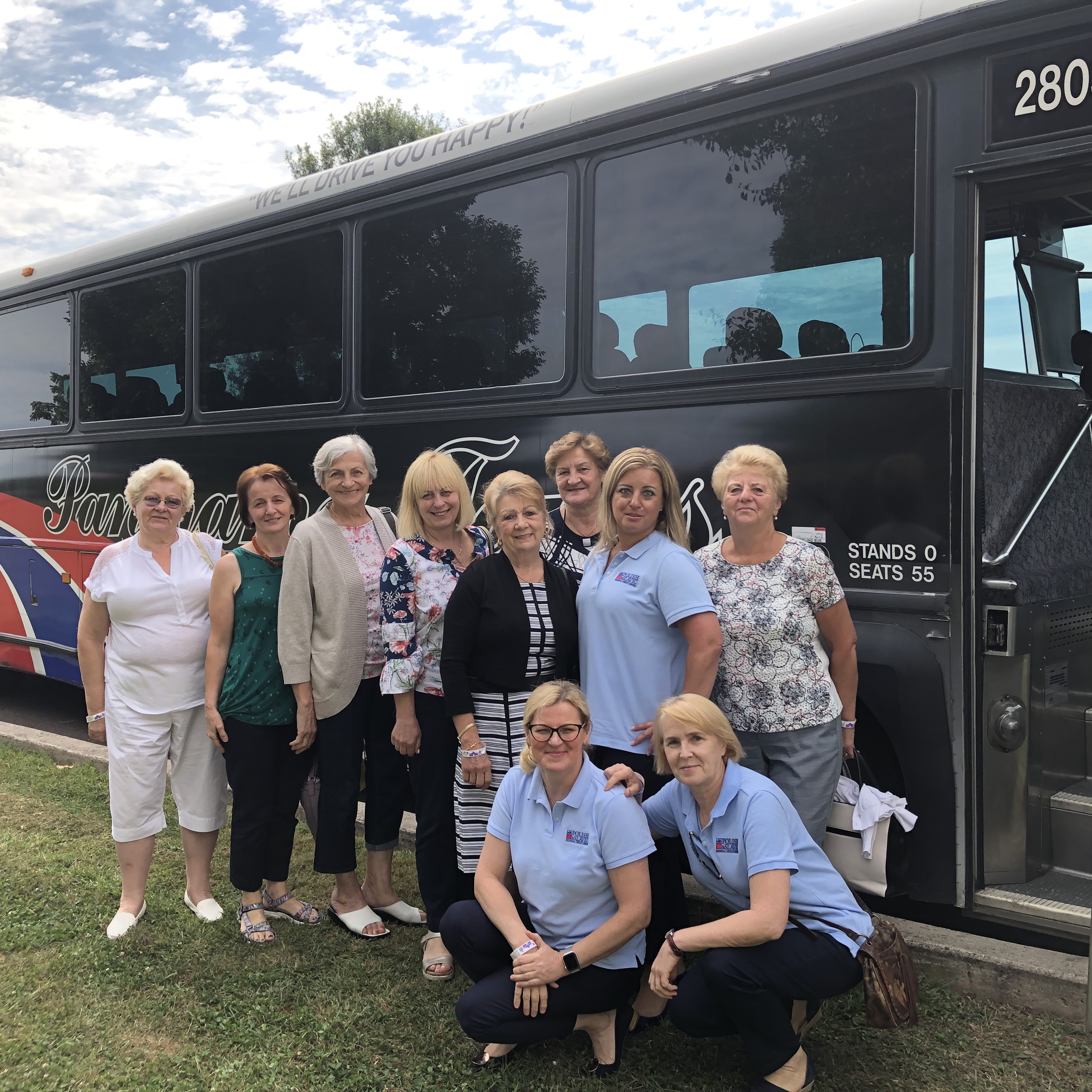 PSFCU representatives and seniors in Clifton, NJ
Most seniors traveling to American Czestochowa had similar things to say. In addition to the free transportation and meals, senior members had the opportunity to attend Sunday mass and enjoy the attractions at the Polish-American Festival, which was traditionally held on Labor Day weekend. "Thank you to the PSFCU for bringing so many members of our Credit Union, and thank you for the large donation. The organization of the festival requires the use of many resources, so we are very grateful for such extensive financial support, " said Teresa Wojcik , main organizer of the Polish-American Festival, while thanking our Credit Union for our support.
Go to main navigation