PSFCU Marks Another Milestone: 100,000 Members
2019 is a special year in the history of the Polish & Slavic Federal Credit Union. A few months ago, PSFCU achieved an impressive $2 billion in assets. In the month of August, Brooklyn-based federal credit union crossed another milestone - the number of primary account holders exceeded one hundred thousand. It took PSFCU 43 years of organic growth, without any acquisition, to achieve such a milestone.
As a token of gratitude for members' loyalty and trust, PSFCU is celebrating this important milestone from July 24 through October 31. Once a day, for 100 days, a primary PSFCU account holder is randomly drawn to win an attractive prize.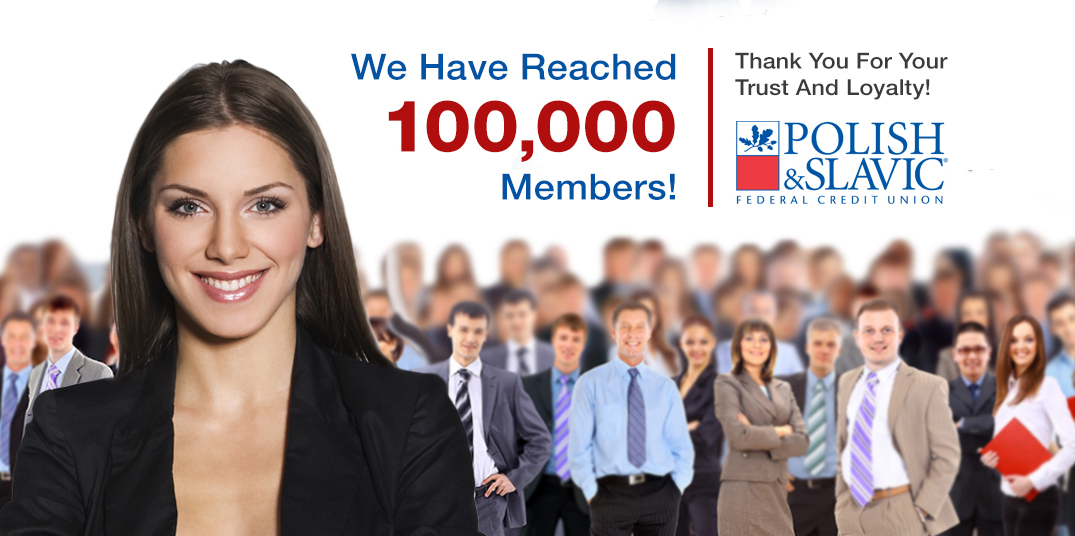 The fact that we reached $2 billion in assets and 100,000 members this year is a great depiction of PSFCU's growth and dynamic development. We have reached these epic milestones very quickly—exceeding the expectations set while founding our Credit Union forty-two years ago. These milestones are also excellent indications of the success and growth that's to come. The potential of the Polish-American community and our Credit Union is limitless" PSFCU Board of Directors Chairman, Krzysztof Matyszczyk said.
Bogdan Chmielewski, PSFCU President/CEO, recalled that the credit union has been serving the Polish-American community for 43 years. "That is a quite achievement for a credit union which started with one table at a cafeteria for immigrants in Brooklyn. Since then we have helped thousands of Polish immigrants to buy their first car, the first house, to receive the first credit card, or, what's most important, to safely deposit their lifetime savings" Chmielewski said.
Go to main navigation