Cezary Pazura at PSFCU New Jersey branches
The well-known Polish television and film actor Cezary Pazura was a guest of the Polish-Slavic Federal Credit Union in October. He met with members of Our Union at the PSFCU Linden and Wallington branches in New Jersey.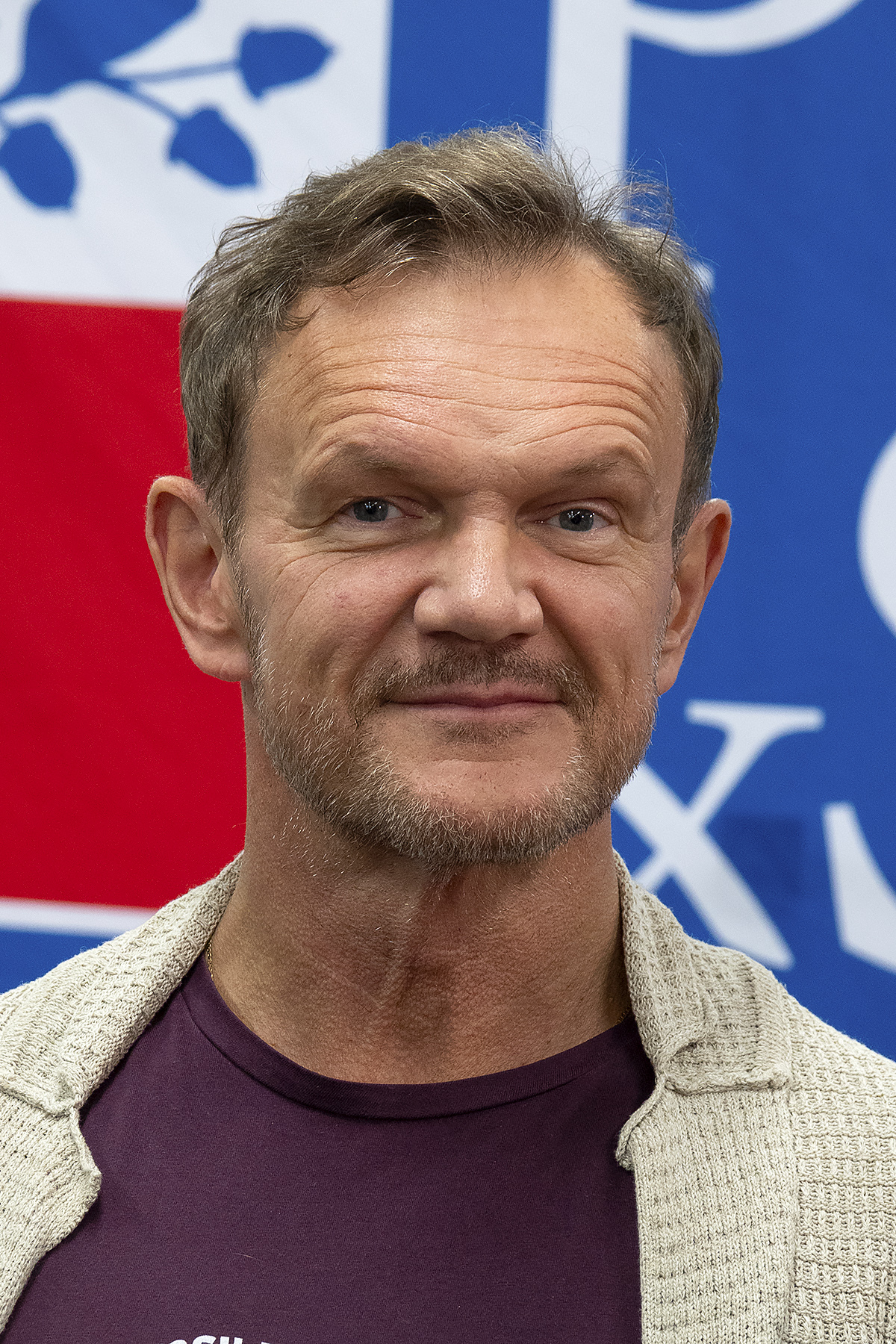 It turns out that although Cezary Pazura lives in Poland, the name "Polish-Slavic Federal Credit Union" is not strange to him. - "In Poland they speak highly about Our Union. It has been around for 43 years, which is the best proof that it is needed" - the actor said during a meeting with fans at the Linden branch, NJ. He really liked it that there are so many red and white references in the branches and, above all, the Polish language is heard. - "It is a piece of Poland in America, a piece of America in Poland", said Pazura.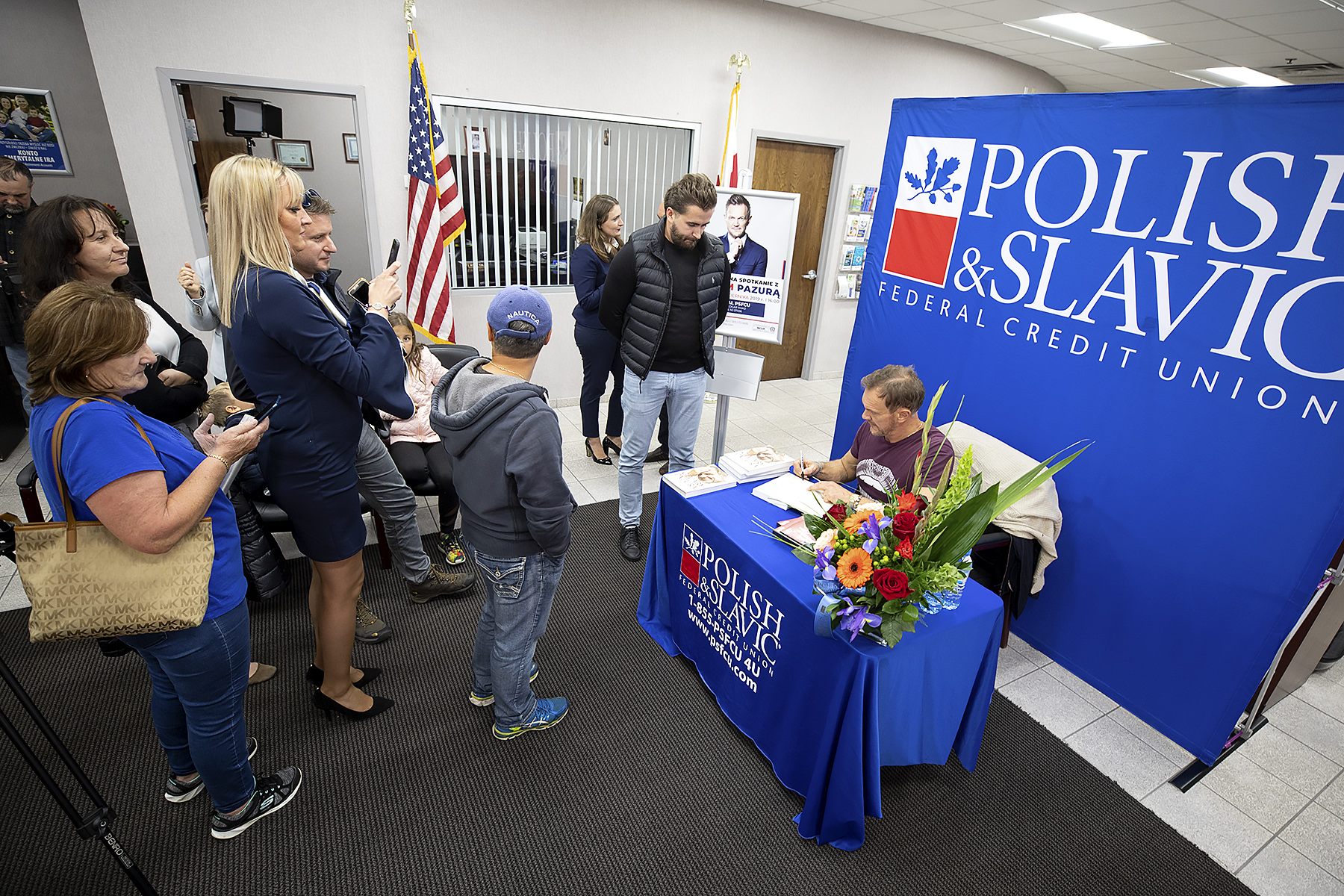 During the meeting with the actor, the participants had an opportunity to buy an autobiographical book and a DVD with Cezary Pazura's standup comedy performances. The actor, known for many movie roles (e.g. "Kiler" or Władysław Pasikowski's movies) and television (primarily the comedy series "13th Outpost") gladly took pictures with fans and gave autographs not only on books and photos, but also one-dollar bills. For many fans, it was a sentimental journey to the time when they watched the actor on TV or in the movies of their youth. - "I have associated Cezary all my life with the 13th Outpost" - said PSFCU Member from Linden, NJ at the meeting.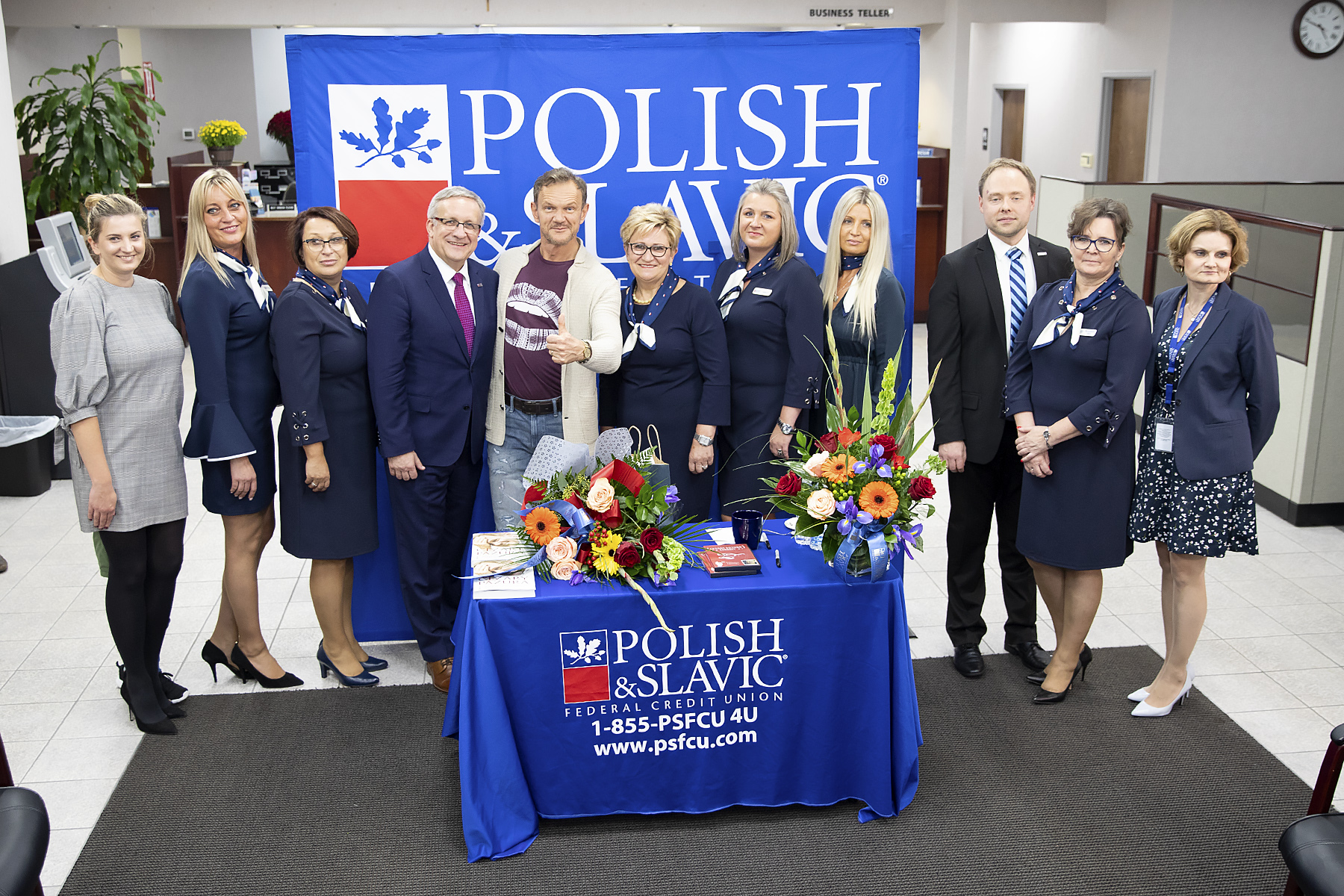 During his stay in the United States, Cezary Pazura gave several standup comedy performances. Our Union funded tickets for several dozen of PSFCU Members from the states of New Jersey and New York.
Go to main navigation