Christmas Parties At PSFCU
It has been a tradition for several years that at the beginning of December there are Christmas Parties at Our Union for PSFCU Members and Friends. Like in previous years, three events were organized respectively in New York, New Jersey and Illinois.
Wishing all guests and members of Our Union a Merry Christmas and a Happy New Year, the chairman of the Board of Directors Krzysztof Matyszczyk reminded that 2019 was a special year in the history of the Polish-Slavic Federal Credit Union. In May of this year, Our Union exceeded 2 billion dollars in assets, while in August the number of PSFCU Members exceeded one hundred thousand. "We also opened two new branches: the first in Stroudsburg, Pennsylvania and the sixth in Orland Park in the Chicago area," reminded chairman Matyszczyk.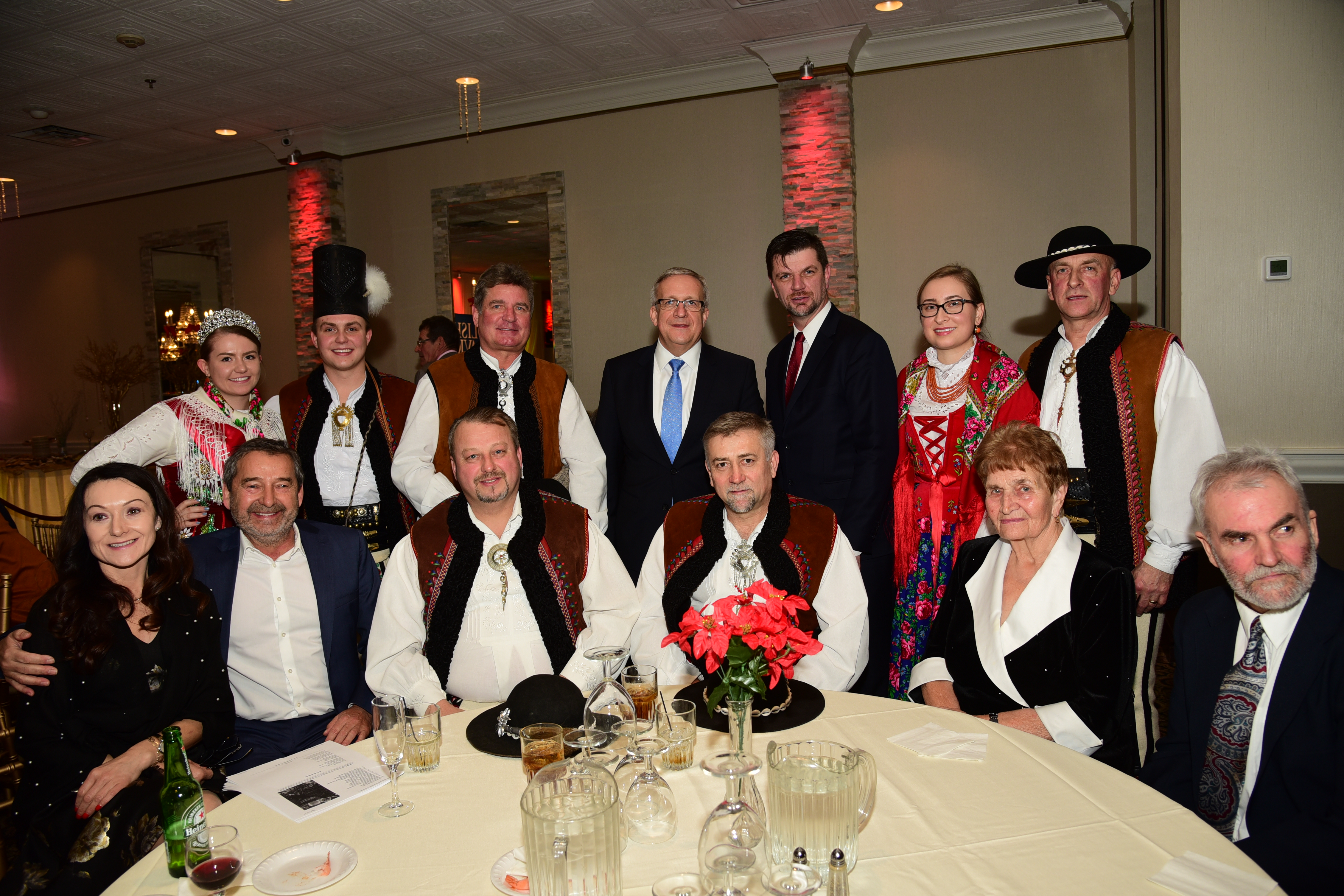 Bogdan Chmielewski, PSFCU Executive Director, thanked the guests and all PSFCU Members, for loyalty, support and trust, thanks to which we can jointly create a stronger Polish community in the U.S. "Our Union was present or involved in almost 500 different Polish community events. I think that there is no other institution of this kind in the Polish-American community, and we are very proud of this.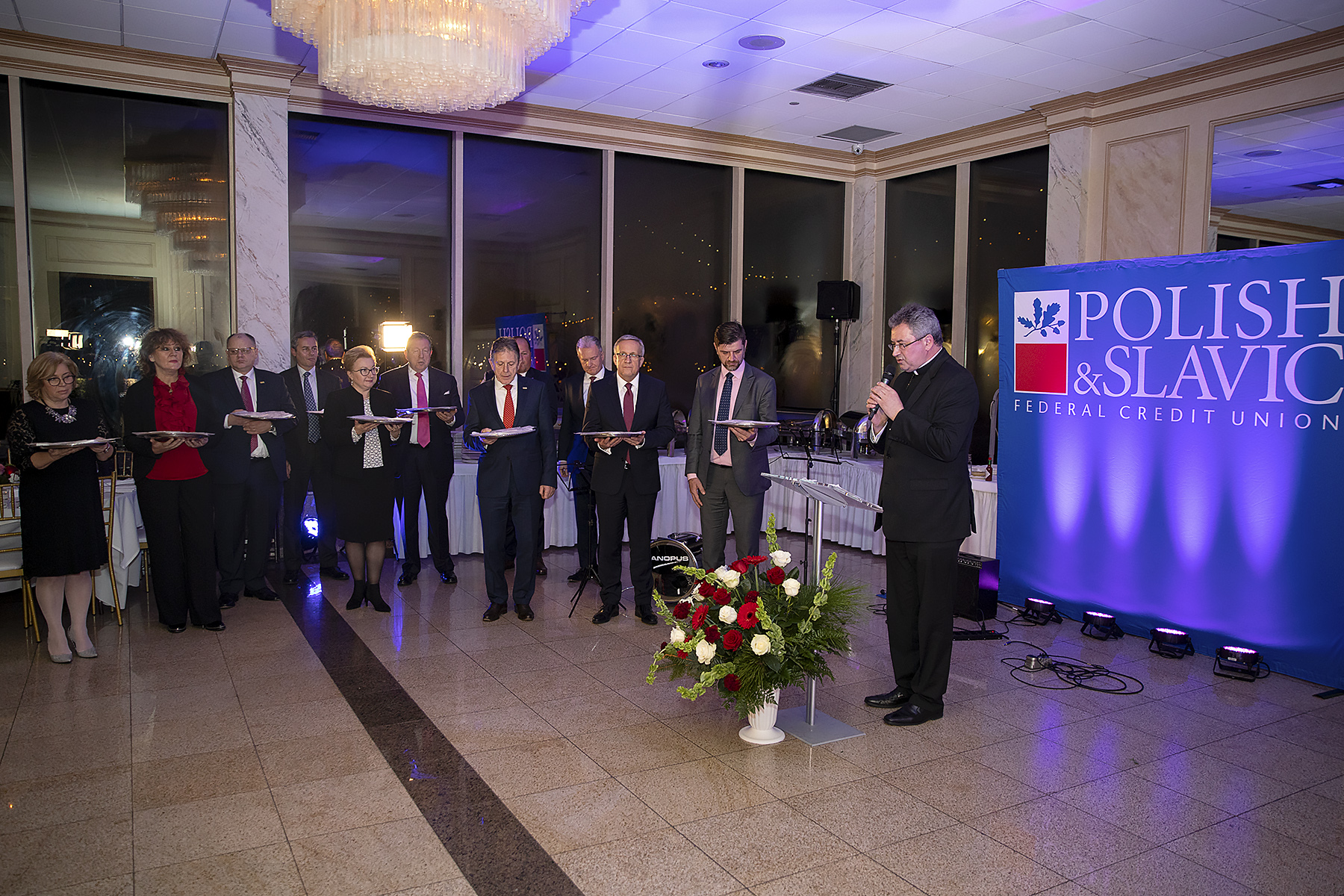 Among the guests there were representatives from PSFCU sponsorship organizations, as well as schools, Polish community associations and outstanding members of Our Union from New York, New Jersey and Illinois. As in previous years, priests from local parishes dedicated traditional holy wafers (in New York, they were consecrated by the bishop of the Diocese of Brooklyn, Bishop Witold Mroziewski), which were distributed among the guests by members of the PSFCU Board of Directors and the Supervisory Board.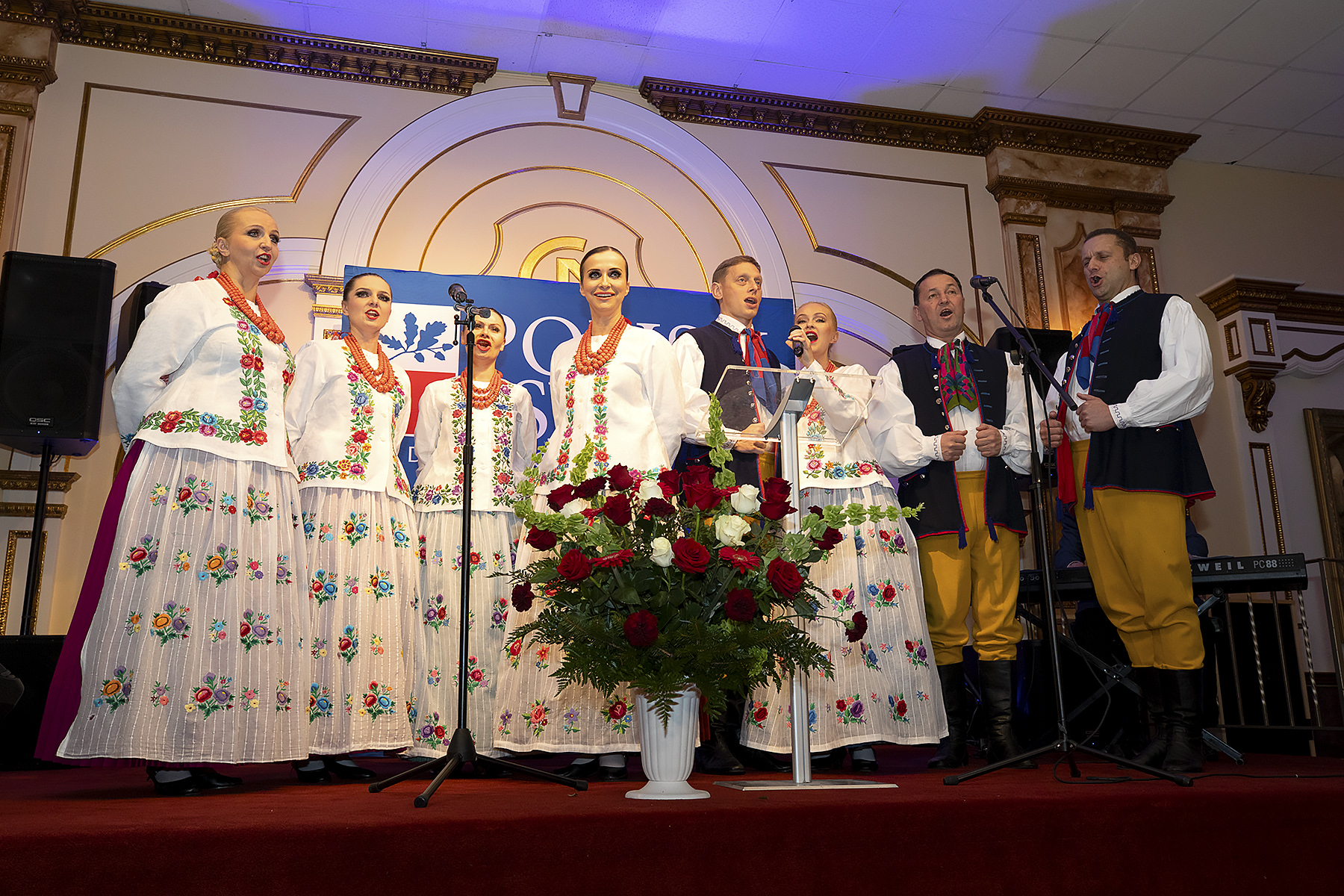 There would be no real Christmas Party without traditional Polish carols. In New York, the famous singer Grażyna Auguścik sang interesting jazz versions of carols and pastorals. In New Jersey, Polish carols were sung by members of the "Śląsk" Song & Dance Ensemble, while in Illinois the guests had the opportunity to listen to carols performed by representatives of the Polish Highlanders Association in North America.
Go to main navigation