PSFCU Helps the Polish-American Community
From the first days of the COVID-19 pandemic, the Polish & Slavic Federal Credit Union has been helping PSFCU members and the entire Polish-American community. As a leader of the community, our Credit Union provides assistance on its own and supports other charitable organizations. Our priority is assisting people most affected by the coronavirus: the elderly, lonely, sick, those unable to buy the most needed products themselves due to quarantine.
In Chicago, our Credit Union provided meals to those under the care of the Single Mother House, to priests from the parish of St. Hyacinth in the popular Jackowo district who were quarantined after being infected with COVID-19 virus; assistance was also provided to the families of teachers from the Juliusz Słowacki Polish School who were affected by the pandemic. In New Jersey, PSFCU sponsored food parcels for the parishioners most in need at the St. Casimir parish in Newark. Also, at New York's Greenpoint, our Credit Union sponsored the delivery of food to allthose who were unable to leave their houses and buy it themselves.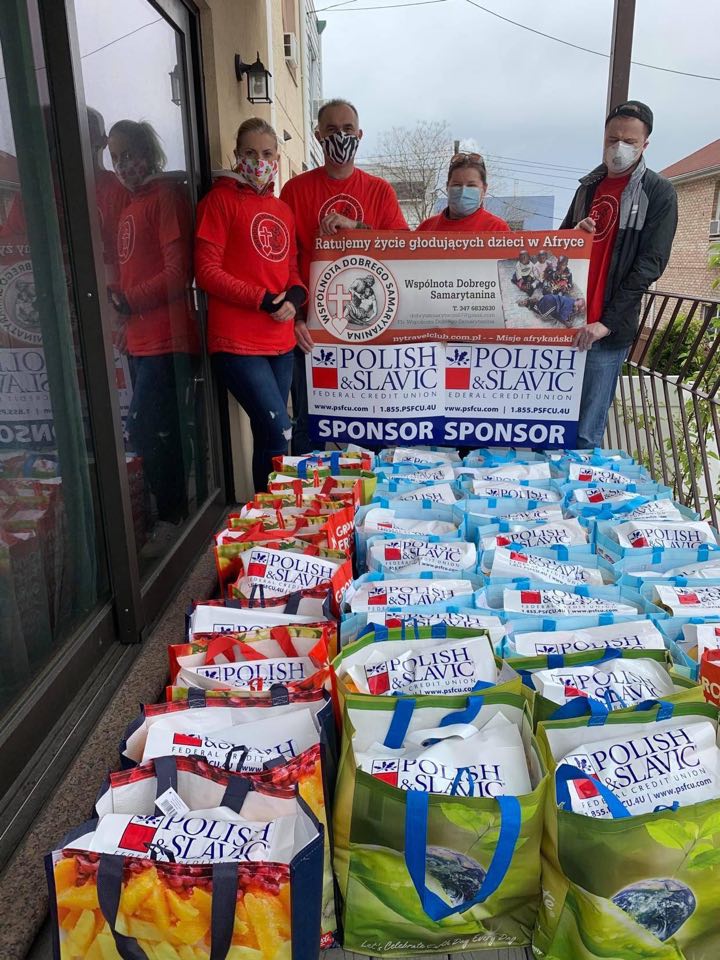 PSFCU sent special food parcels with products imported from Poland to about 200 doctors and nurses (who are also members of our Credit Union) who work on the frontline of the fight against the pandemic, looking after those infected with COVID-19.
Special PSFCU Fund
Our Credit Union also supports organizations that provide assistance to people, especially those affected by the COVID-19 virus pandemic. To this end, the PSFCU Board of Directors decided to set up the PSFCU Coronavirus Relief Fund for this purpose. Initially, $250,000 was earmarked for the Fund, with the stipulation that this amount may be increased as required.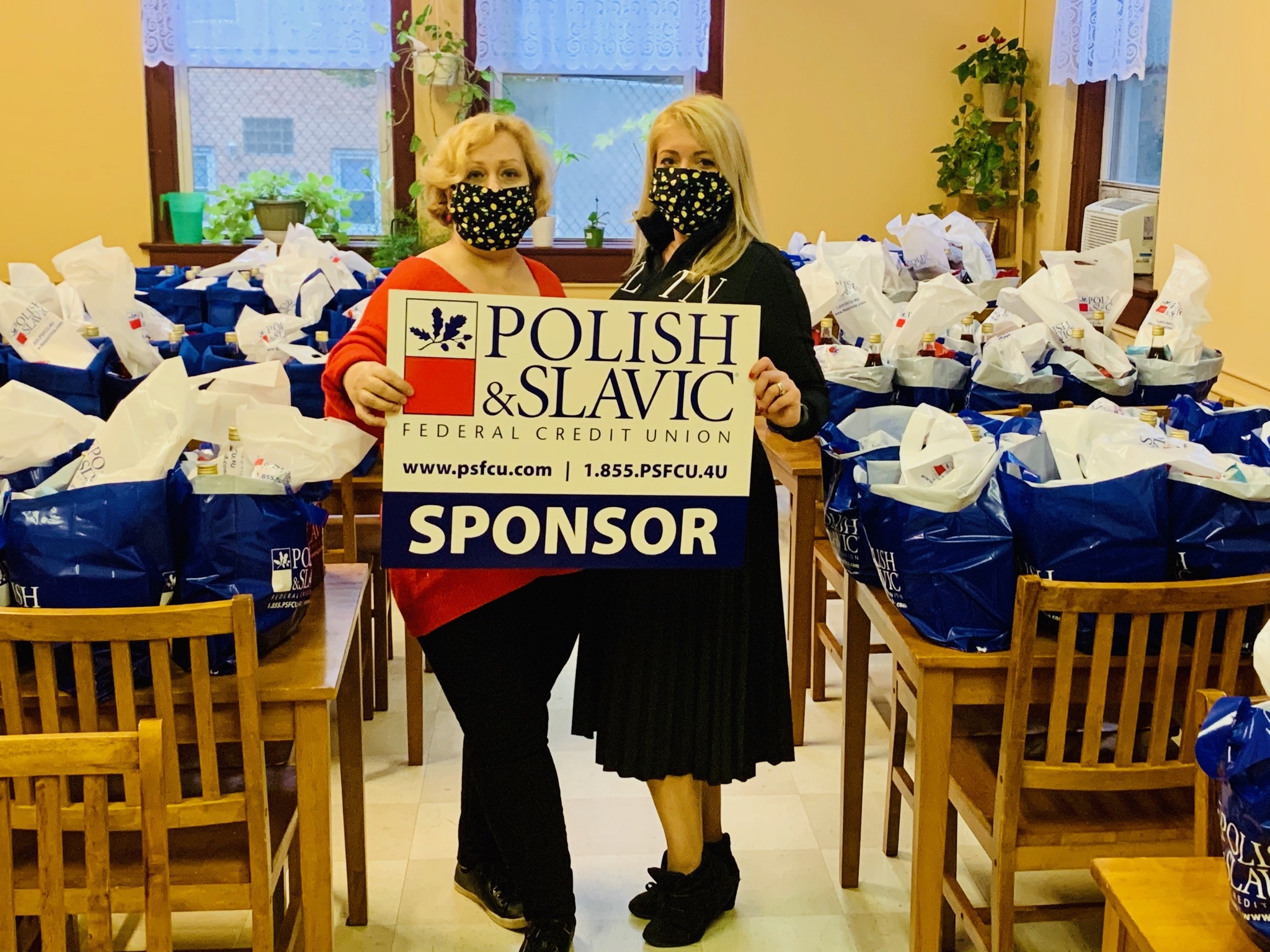 Thus far, the following parishes and organizations have received support from the Fund to help the elderly, the ill in need of care and those most affected by the COVID-19 pandemic:
North Brooklyn Development Corporation (Brooklyn, New York)
St. Blase Parish (Summit, Illinois)
St. Casimir Parish (Newark, New Jersey)
The Holy Trinity Polish Pastoral Mission (Chicago, Illinois)
St. Ferdinand Parish (Chicago, Illinois)
St. Stanislaus Kostka Parish (Brooklyn, New York) in cooperation with a group of volunteers of Greenpoint Homeless SOS
St. Stanislaus Bishop & Martyr Parish (Manhattan, New York) in cooperation with Good Samaritan Community (Brooklyn, New York)
Gift from the Heart Foundation (Schiller Park, Illinois)
Polish Filmmakers NYC (New York, New York)
As a leading Polish-American organization, we take actions to help both our Credit Union members and the entire Polish community in these difficult times. The first victims received assistance at the beginning of April, but we do not intend to stop there, while encouraging other Polish community organizations to join in the aid campaign," said PSFCU President/CEO Bogdan Chmielewski.
Go to main navigation