PSFCU Grants Scholarships to 399 Students
Despite the prevailing COVID-19 pandemic, the Polish & Slavic Federal Credit Union awarded scholarships to 399 young Credit Union members. The twentieth edition of the PSFCU Scholarship Program saw scholarships awarded to 283 high school graduates and 116 college students. Since the program was launched in 2001, PSFCU has awarded scholarships to over 4,700 individuals for a total amount of $5.5 million.
The total of 399 young Credit Union scholarship recipients rewarded by the Scholarship Committee includes 283 high school graduates and 116 college students. This year, 144 PSFCU scholarship recipients reside in Chicago and its vicinity (Illinois), 129 in the state of New Jersey, and 110 in the state of New York. Scholarship winners also include young PSFCU members from Pennsylvania (11), Connecticut (3) and one each from Indiana and California.
Five PSFCU members received the highest scholarships in the amount of $5,000 each. This year's edition of the PSFCU Scholarship Program also set a record: as many as 13 high school graduates rewarded by the PSFCU also received additional awards from the New York Credit Union Association (NYCUA).
This year, due to the COVID-19 pandemic, the PSFCU Scholarship Committee worked remotely. PSFCU also was forced to cancel the traditional scholarship ceremonies in New York, Chicago and New Jersey, and the winners - instead of special diplomas and checks - received their scholarship awards by direct deposit to their PSFCU accounts.
"I would like to thank everyone involved in the Scholarship Program for their full professionalism during the difficult time of the COVID-19 pandemic. I wish to congratulate the winners and I hope they will become the new leaders of the Polish-American community, who - as the current hard times have proved to us - are so needed now and will be needed in the future," said Dr. Iwona Korga, Chairwoman of the Scholarship Committee of the PSFCU Board of Directors.
"The fact that the PSFCU 2020 Scholarship Program was carried out efficiently, without any delays, in the time of almost complete freeze of the economy and social life in the United States proves that PSFCU is an efficient and modern financial institution, able to function effectively under all conditions," said PSFCU President/CEO, Bogdan Chmielewski.
Due to the pandemic, the third part of the PSFCU 2020 Scholarship Program was postponed; the 10-day study tour for ten PSFCU Members, part of the so-called Presidential Program under the auspices of the President of Poland Andrzej Duda, was rescheduled until next year.
The PSFCU Scholarship Program was established in 2001 and since then, including this year's twentieth edition, over 4,700 individual members have been awarded, and the total amount of funds allocated for scholarships reached USD 5.5 million.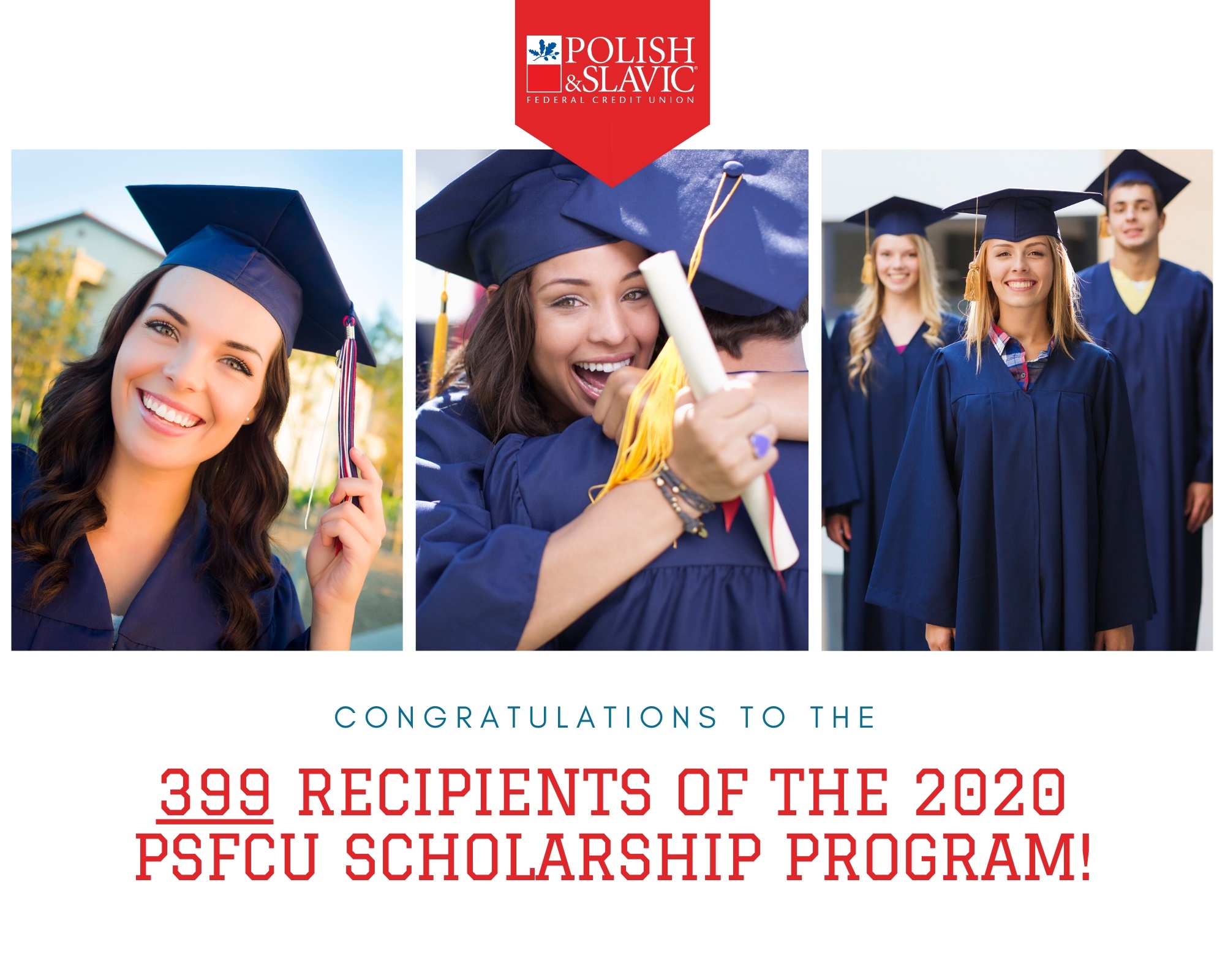 Go to main navigation