Casimir Pulaski Day celebrations in Chicago
Due to pandemic restrictions, this year's Casimir Pulaski Day celebrations in the state of Illinois were limited to the online format with a small in-person gathering. The ceremony that took place in the main hall of the Polish Museum of America was live streamed.
In their online speech, two local politicians: Illinois State Treasurer and Congressman Mike Quigley, paid tribute to Casimir Pulaski, the hero of two nations and the father of American cavalry. Among the speakers was Bogdan Ogórek, the Director of Polish and Slavic Federal Credit Union, which was the main sponsor of the event.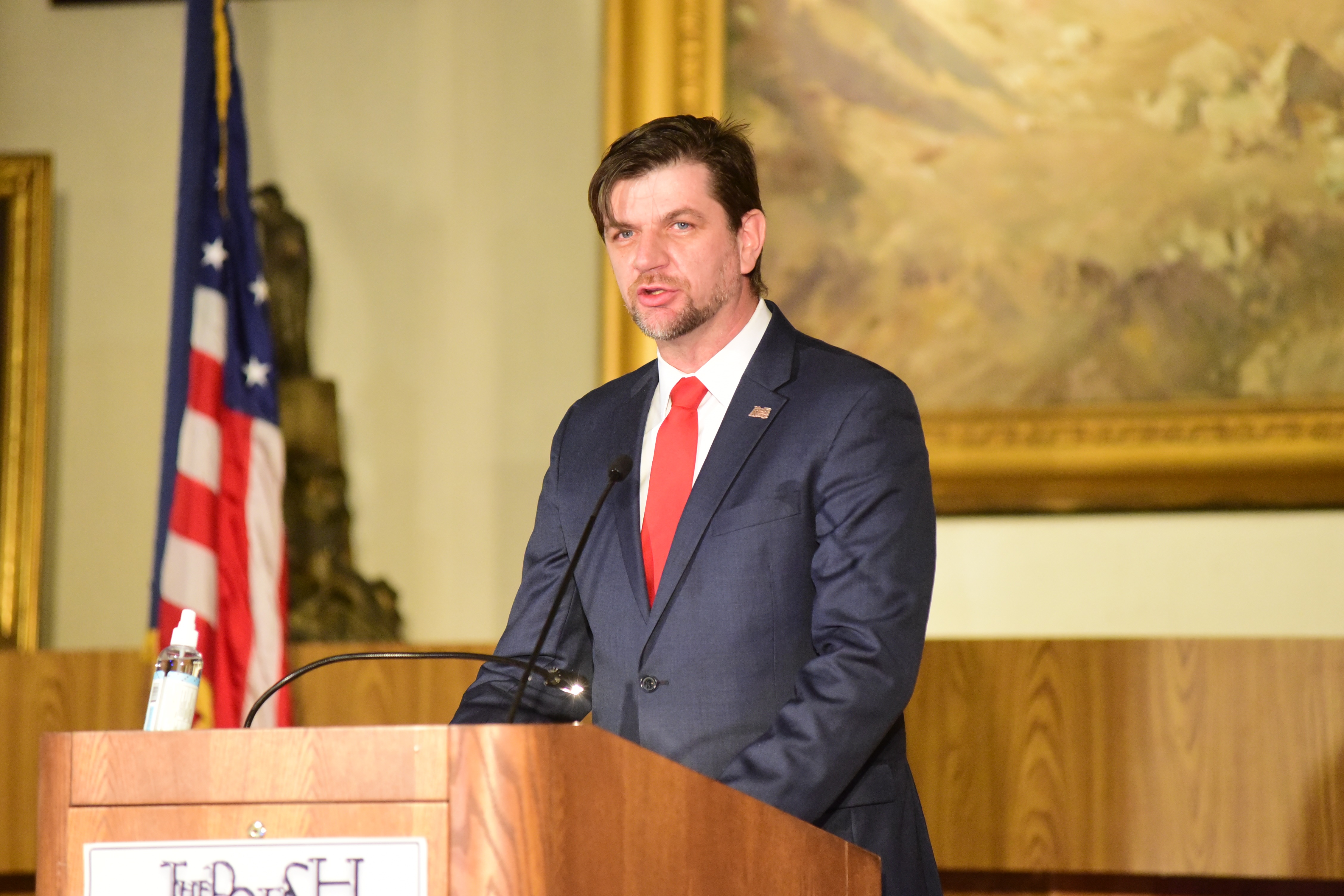 "Together with another Polish general, Thaddeus Kosciuszko, he was one of those who came here from overseas and fought for America to arise as a land of the free. Born in Warsaw, at a young age he fought for Poland against the Russians, for which he had to later flee the country. As an expatriate, he came to America at the invitation of Benjamin Franklin. He became a general and founder of the American cavalry, giving his life for America during the Battle of Savannah at the age of only 34. His name is forever commemorated in the names of many towns and streets" - director Ogórek said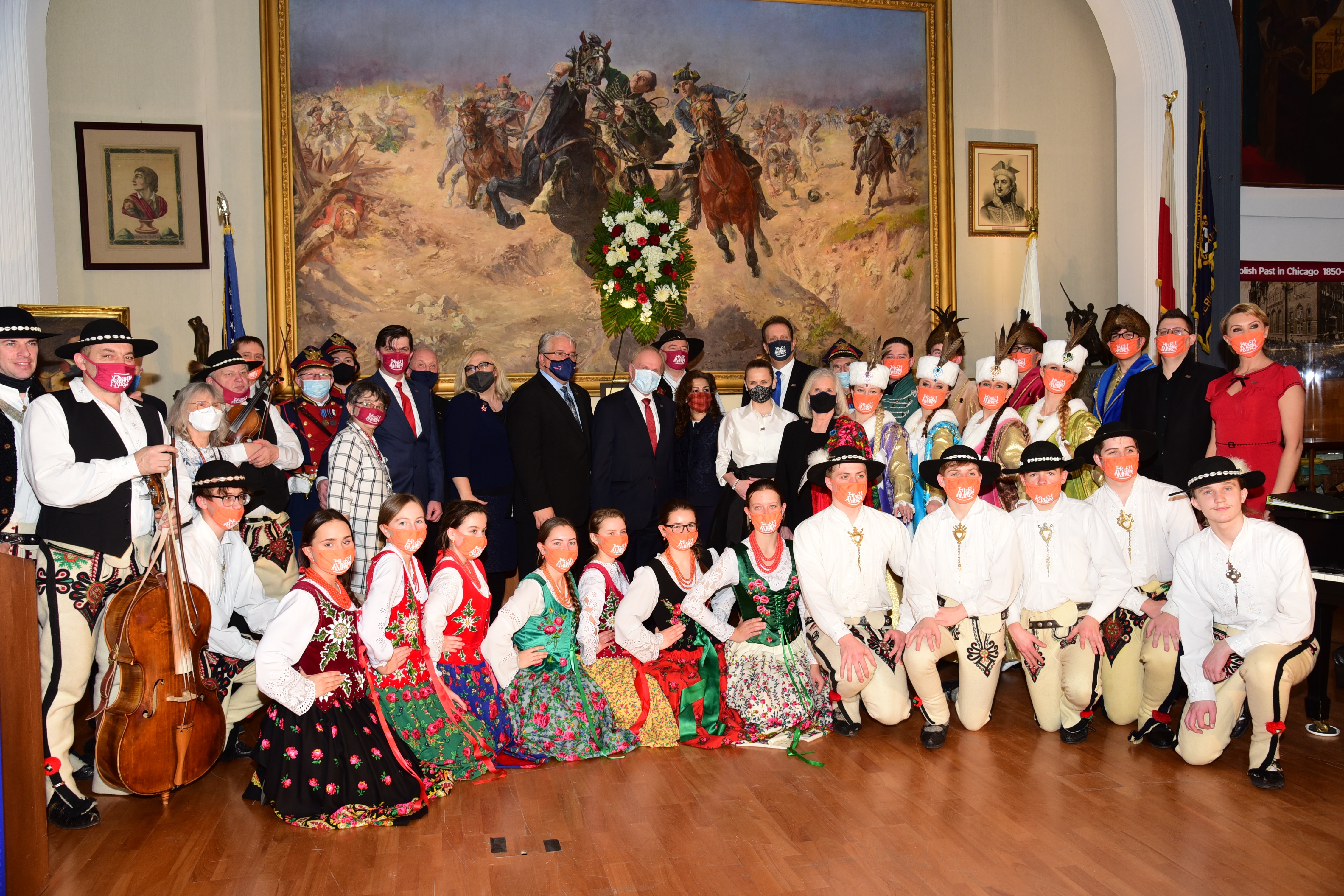 "It can be safely said that in his short life, General Pulaski fully exemplified the features that characterize us, Polish-Americans: persistence, honesty, ingenuity, diligence and hard work, dedication to the common good. These are the qualities that we honor in heroes like Kosciuszko and Pulaski, but which also help us, immigrants from a distant country across the ocean, to succeed every day here, in the Land of Success. These are the qualities thanks to which Polish-Americans can cope in difficult times. Times such as the current struggle with the COVID pandemic" - director Ogórek added.
The guests who participated in the in-person celebrations also included Małgorzata Bąk-Guzik, Polish Consul in Chicago; Cook Maria Papas, County Treasurer; Judge Aurelia Puciński and Frank Spula, President of The Polish American Congress and Polish National Alliance.
The honor guard by Stanislaw Batowski's painting of Pulaski at Savannah was served by platoon members from The Association of Friends of Polish Uhlans. The Polish and American national anthems were sung by Mirosława Sojka-Topór and accompanied by piano music by Bartłomiej Ciężobka.
Go to main navigation