Announcement: Annual Meeting of the PSFCU
The Annual Meeting of the Polish & Slavic Federal Credit Union was held at the PSFCU headquarters in New York's Greenpoint area on Saturday, May 15, 2021. Due to the COVID-19 pandemic, the meeting was held in the form of videoconference and audio transmission. 300 PSFCU members took part in the meeting in various forms.
During the meeting, PSFCU members got acquainted with the Annual Report containing the results of our Credit Union's operations in the fiscal 2020 and asked questions on matters related to the PSFCU. During fiscal 2020, PSFCU assets increased by $272.3 million, deposits increased by $251.6 million, and the total loans granted increased by $45.8 million. As a result of our operations, the net profit reached $7.4 million. 8,126 new PSFCU members opened their accounts during fiscal 2020.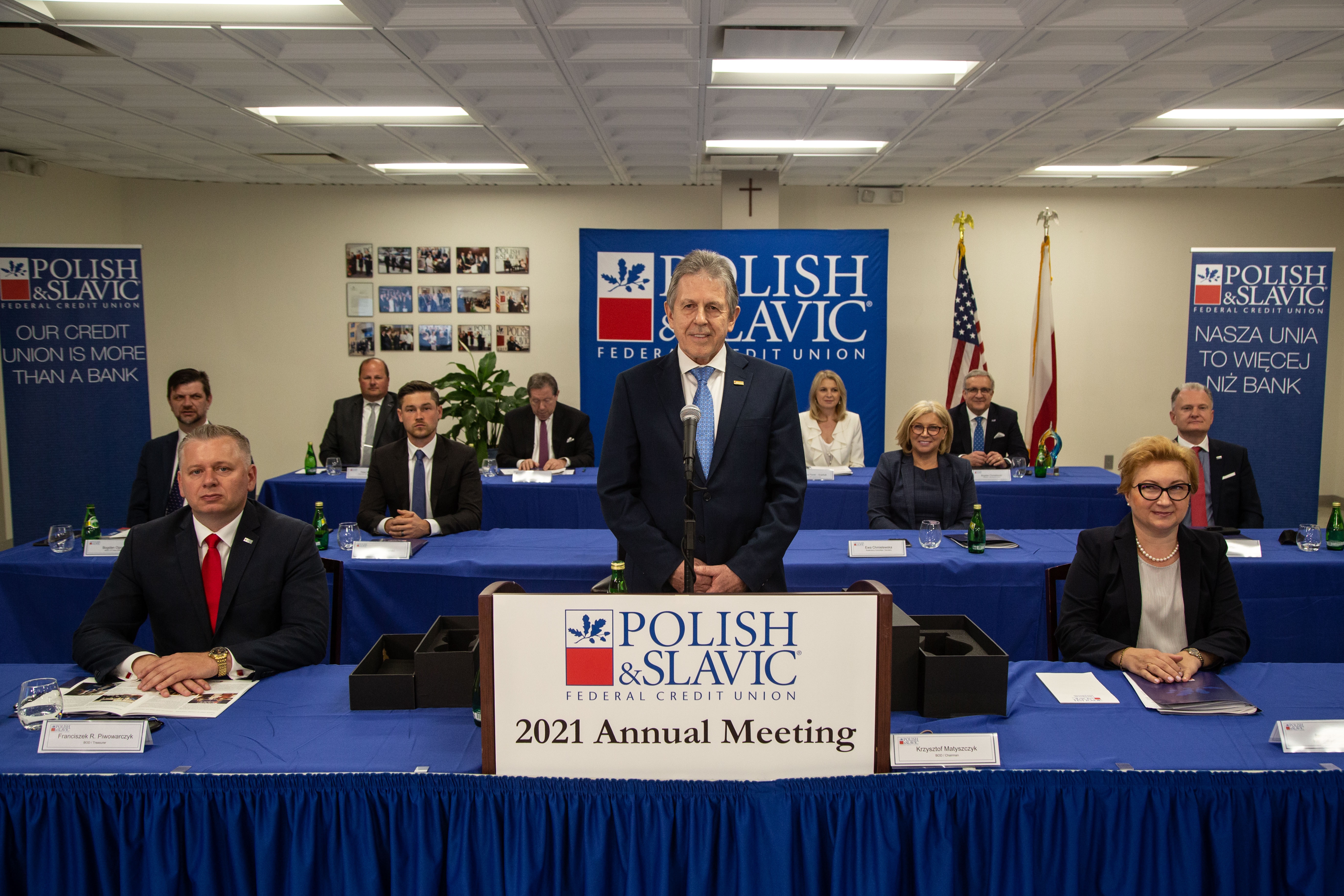 During the meeting, the names of the directors were announced who will serve on the Board of Directors in 2021-24. In the 2021 election, the following people ran for the PSFCU Board of Directors: Malgorzata Czajkowska, Iwona Korga, Ph.D, Bogdan Ogorek, Franciszek R. Piwowarczyk.
According to the PSFCU bylaws, since only one person ran for each vacancy in the Board of Directors, elections to the Board were not conducted and the candidates became directors for a three-year term.
On the same day, PSFCU Board of Directors elected Board's Executive Committee and Supervisory Committee.
PSFCU Board's Executive Committee consists of:
Mr. Krzysztof Matyszczyk, Chairman of the Board
Ms. Iwona Korga, Ph.D., 1st Vice Chairperson
Mr. Bogdan Ogorek, 2nd Vice Chairman
Mr. Robert F. Piwowarczyk, Treasurer
Ms. Malgorzata Czajkowska, Secretary
The PSFCU Supervisory Committee:
Mr. Artur Dolega, Chairman
Ms. Ewa Chmielewska, Secretary
Mr. Leon Fuks, Member
Mr. Peter Nozka, Member
Mr. Mariusz Sniarowski, Member
Congratulations to all volunteers on their functions. We wish them success in performing their functions on the Board of Directors and Supervisory Committee.
5/15/2021
Go to main navigation