Anita Wlodarczyk at the Pulaski Day Parade and at PSFCU
After a year-long hiatus caused by the COVID-19 pandemic, the General Casimir Pulaski Parade returned to the prestigious Fifth Avenue in Manhattan, NY on Sunday, October 3. The Polish & Slavic Federal Credit Union was traditionally the main sponsor of the parade. Anita Wlodarczyk - three-time Olympic champion in the hammer throw and a recent PSFCU member, marched alongside the 100-person strong PSFCU contingent.
The New York City Parade was attended by representatives of the Polish-American community from New York, New Jersey, Connecticut and Pennsylvania. It was attended, among others, by veterans, clergy, youth, including scouts and students of Polish supplementary schools, and the main theme of the parade - a remnant from last year's canceled parade - was the 100th anniversary of the birth of St. John Paul II.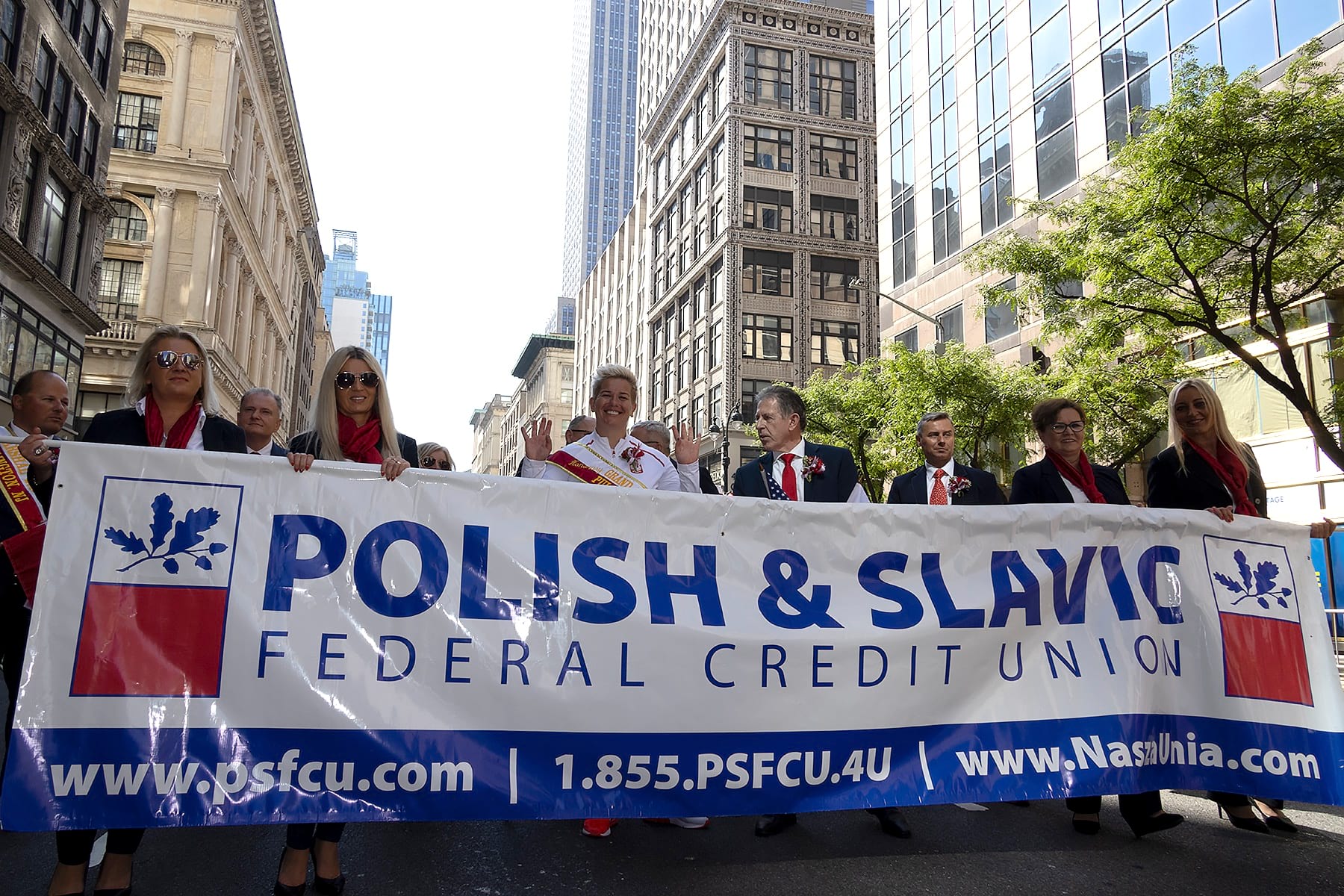 The Grand Marshal of the parade was Heidi Jadwiga Kopala from New Jersey, and the title of honorary marshals went to Helena Knapczyk from Connecticut - a deportee to Siberia, president of the Women's Auxiliary Corps, and a legend among World War II veterans, and Anita Wlodarczyk, three-time Olympic gold medalist.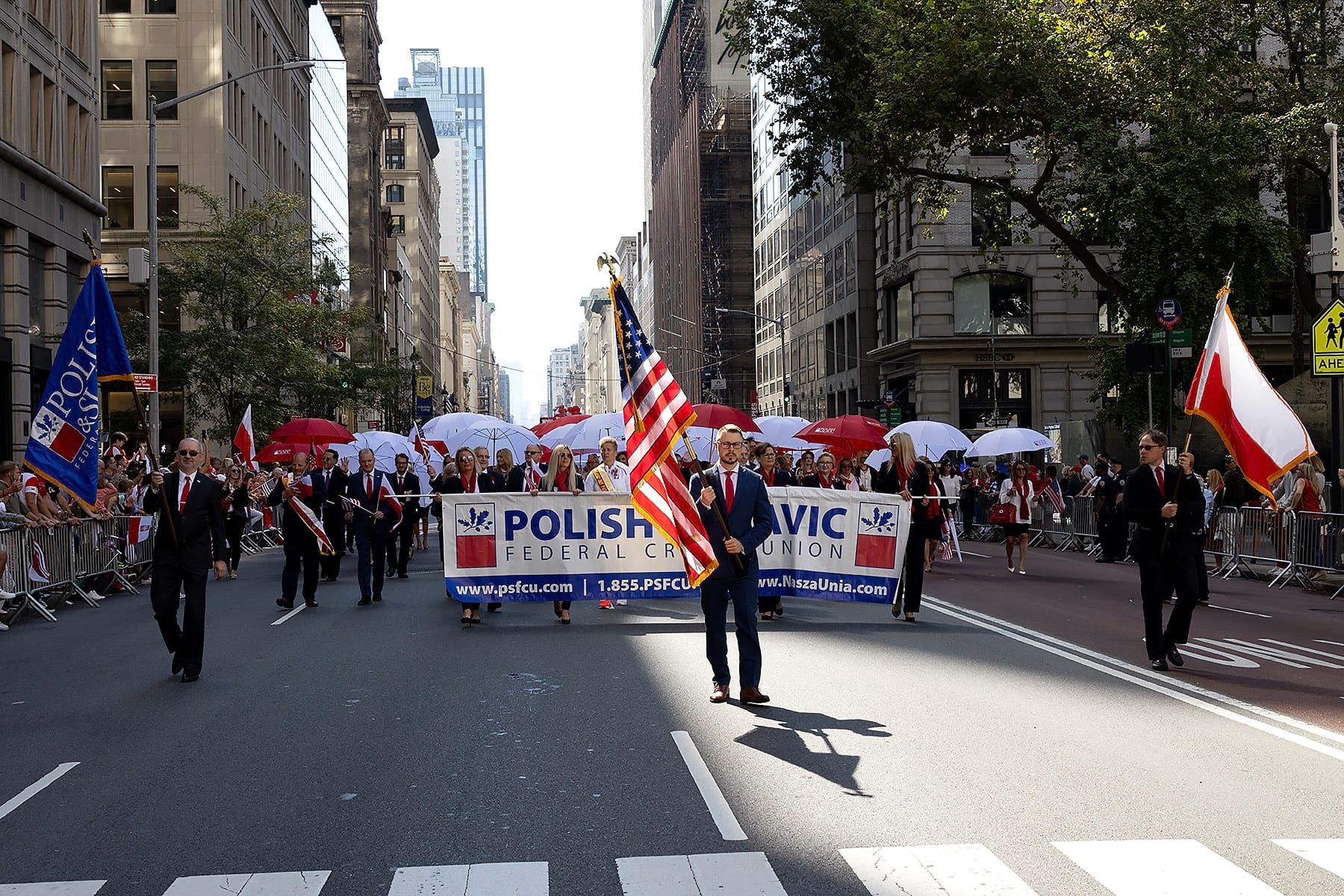 Anita Włodarczyk marched along New York's Fifth Avenue with the contingent of the Polish & Slavic Federal Credit Union. One could say she felt right at home - a few days earlier she joined our Credit Union, becoming a full member of the PSFCU. She mentioned that during a meeting with PSFCU members at the PSFCU Operations Center in Fairfield, New Jersey.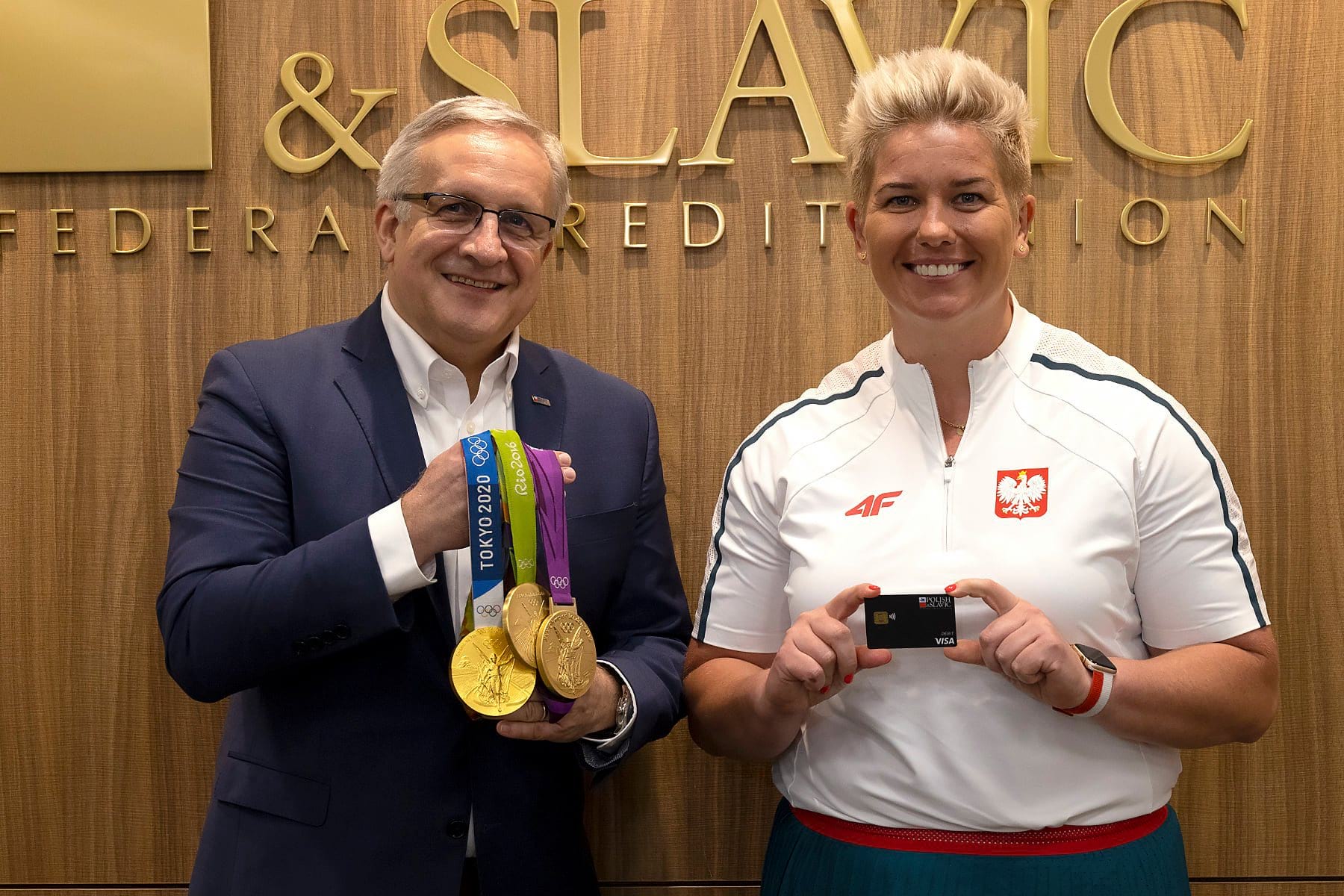 "From now on, my frequent stays in the United States will be much easier and more enjoyable thanks to the credit card I received from the Polish & Slavic Federal Credit Union. I feel honored to be a member of such a noble institution," Anita Wlodarczyk said at a meeting in Fairfield, NJ. Several dozen people came to the meeting with the three-time Olympic champion; they had the opportunity to admire three Olympic gold medals, take photos with the champion or get an autograph.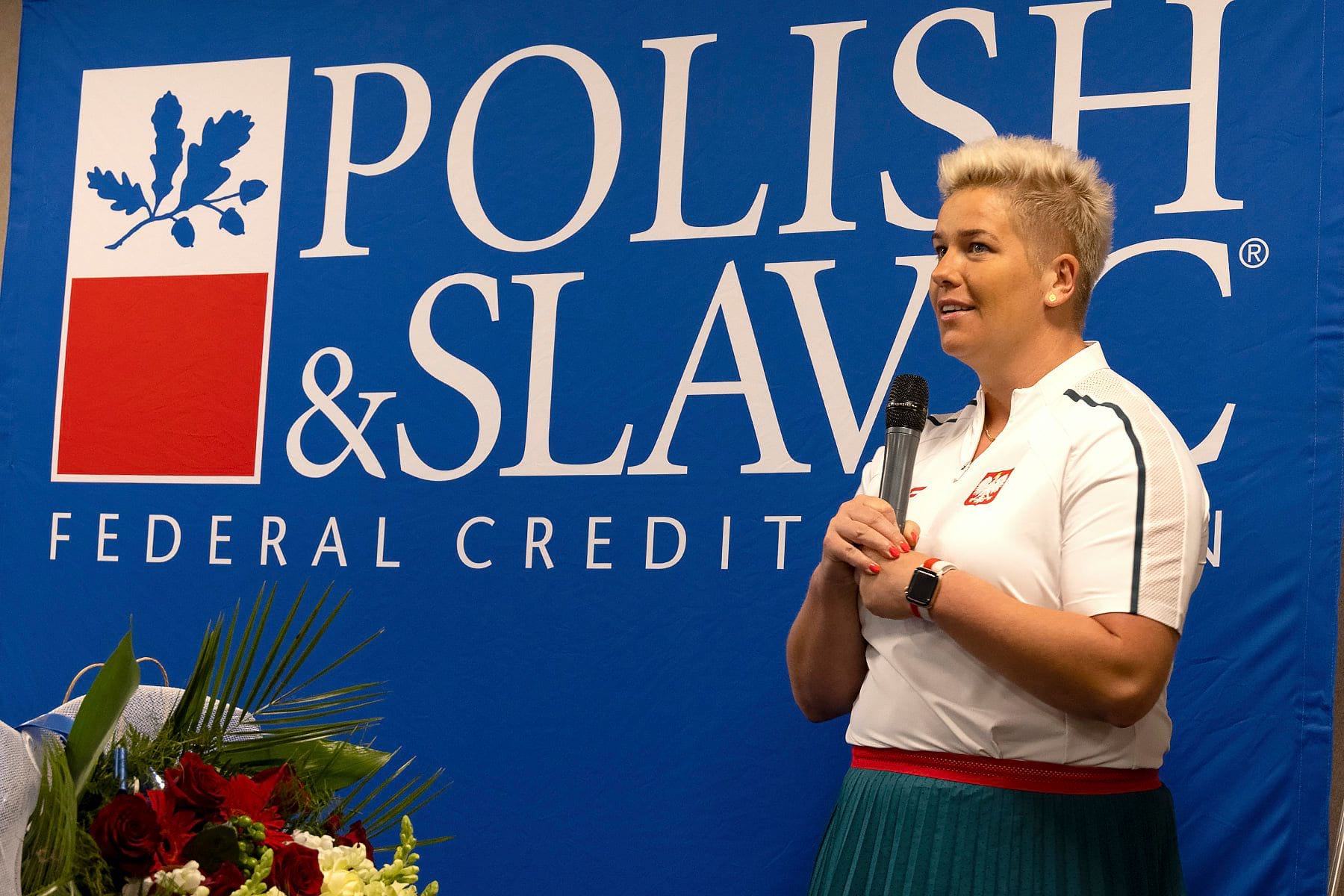 Representatives of the Polish & Slavic Federal Credit Union also took part in the traditional Gen. Pulaski Parade in Philadelphia, PA, which was also held on Sunday, October 3.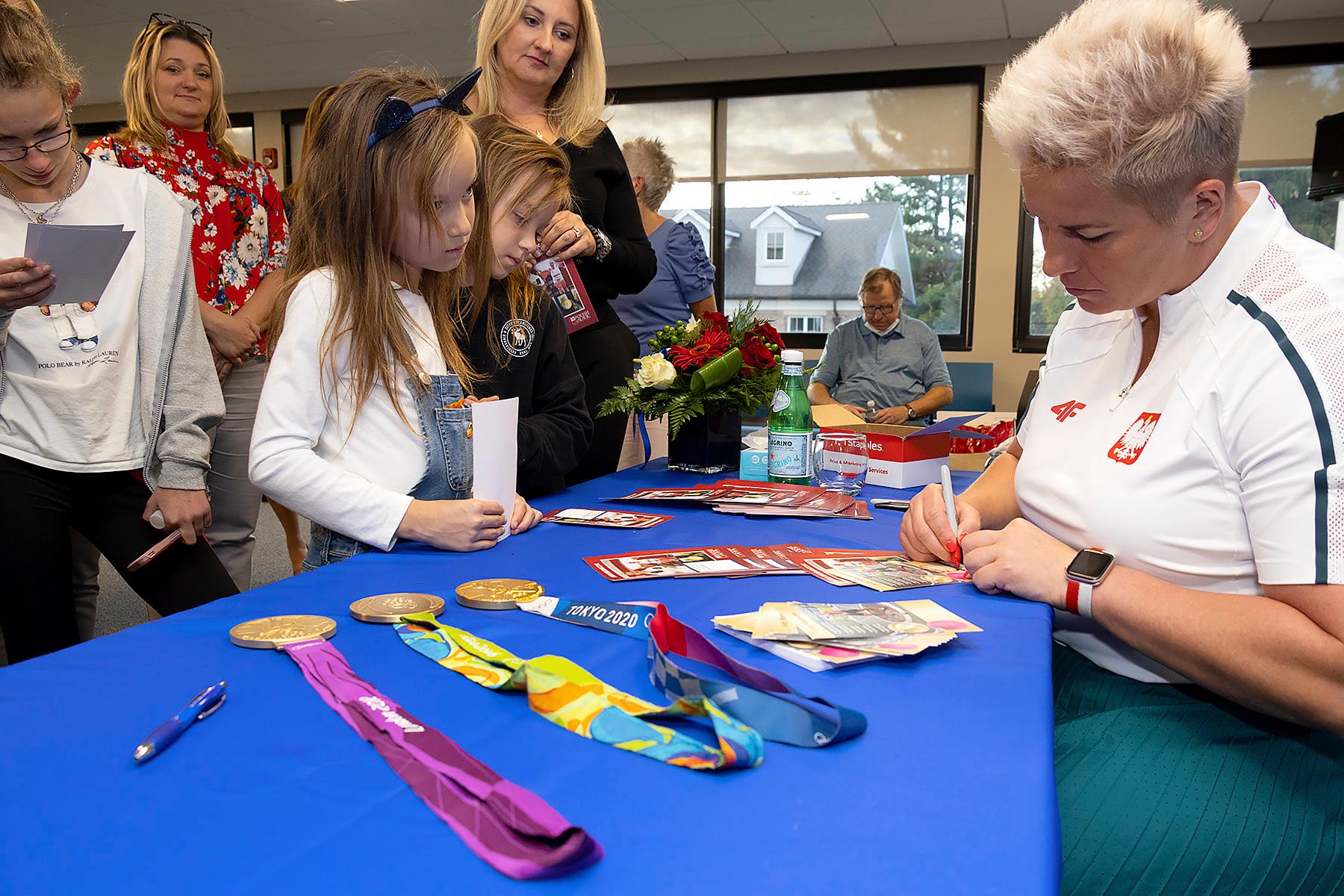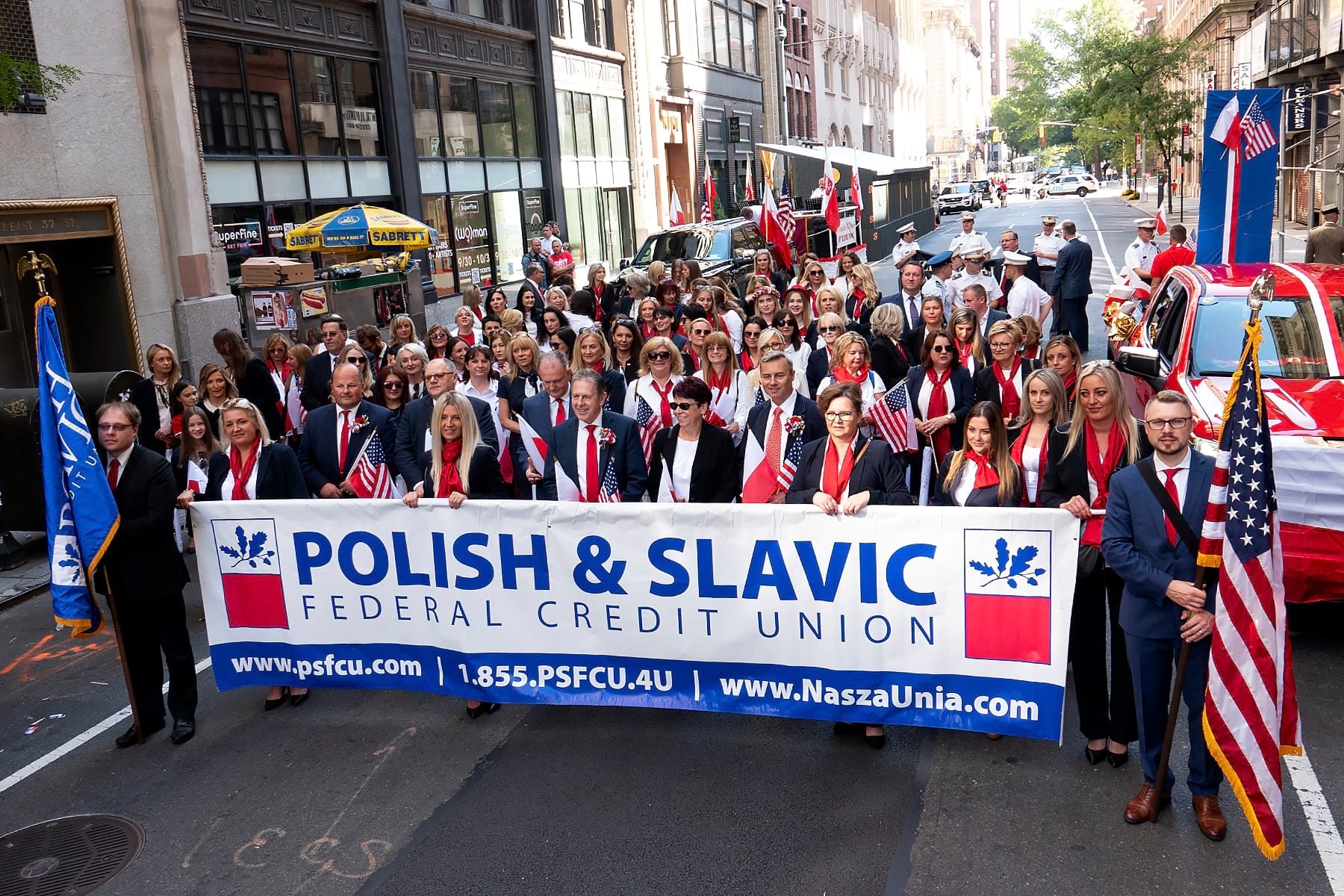 Go to main navigation