Charitable Award for PSFCU
The Polish & Slavic Federal Credit Union received special recognition for its charitable activity. During its annual charitable Valentine's Day Ball, New York's Children's Smile Foundation awarded its special annual prize to the PSFCU for its charitable activity.
"This year, we are awarding the prize to our Foundation's great friend, the Polish & Slavic Federal Credit Union, which has been generously supporting us for many years," said Attorney Mariusz Sniarowski, Foundation President, at the ball at Chateau Briand in Carle Place, New York. "We should remember that the success of the entire Polish community is due to the fact that we work together," said PSFCU Board Chairman Krzysztof Matyszczyk as he accepted the prize in recognition for such things as conducting the Child's Christmas Smile fundraiser for four years, during which over $500,000 has been collected for hospices in Poland and for sick Polish-American children.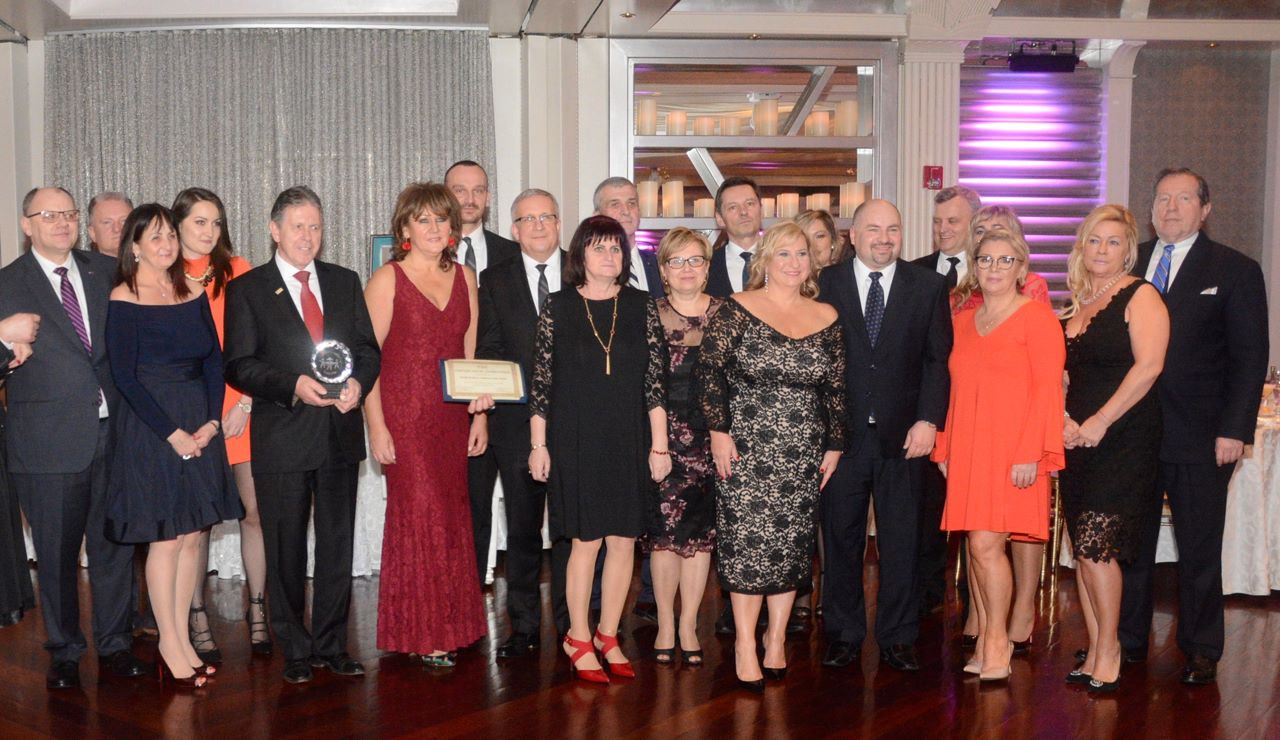 PSFCU Board of Directors members and employees with an award

Over three hundred guests enjoyed the ball, which was hosted by a special guest from Poland, the well-known television reporter Krzysztof Ziemiec. Over $11,000 was raised at an auction during the celebration. A silver and amber necklace donated by Polish First Lady Poland Agata Kornhauser-Duda brought the highest price ($4,000). Also auctioned off was 'A Nude after Bathing' painted by Parisian artist Joanna Sarapata ($3,500), a painting by Bogdan Kujawski ($1,500), a T-shirt and calendar signed by Kamil Stoch, and a photograph autographed by the Gold Team ski jumpers from the 2017 World Championship (Kamila Stocha, Maciej Kot, Dawid Kubacki and Piotr Zyla), which brought $800 (gift from Polish & Slavic Federal Credit Union).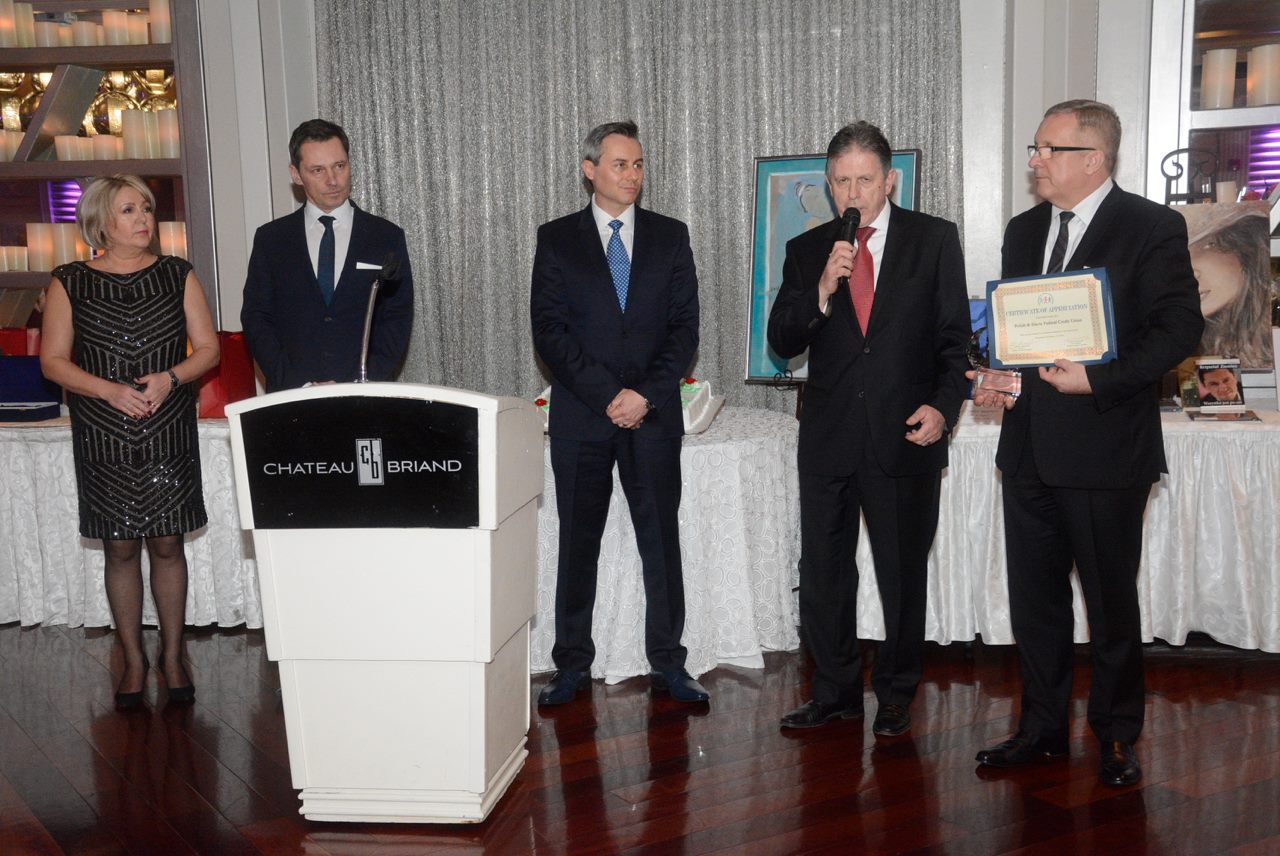 PSFCU Board Of Directors Chairman Krzysztof Matyszczyk accepts an award
That evening there was also a raffle with the main prize, the latest iPhone X, funded by the Belvedere Bridge company, and there was also some jewelry from the Kruk company, and two Michael Kors watches donated by Attorney Joanna Gwozdz, Esq., as well as two tickets to a concert by Perfect provided by Mr. Andrzej Pelczynski. The entire proceeds of the ball were allocated to helping disadvantaged Polish children.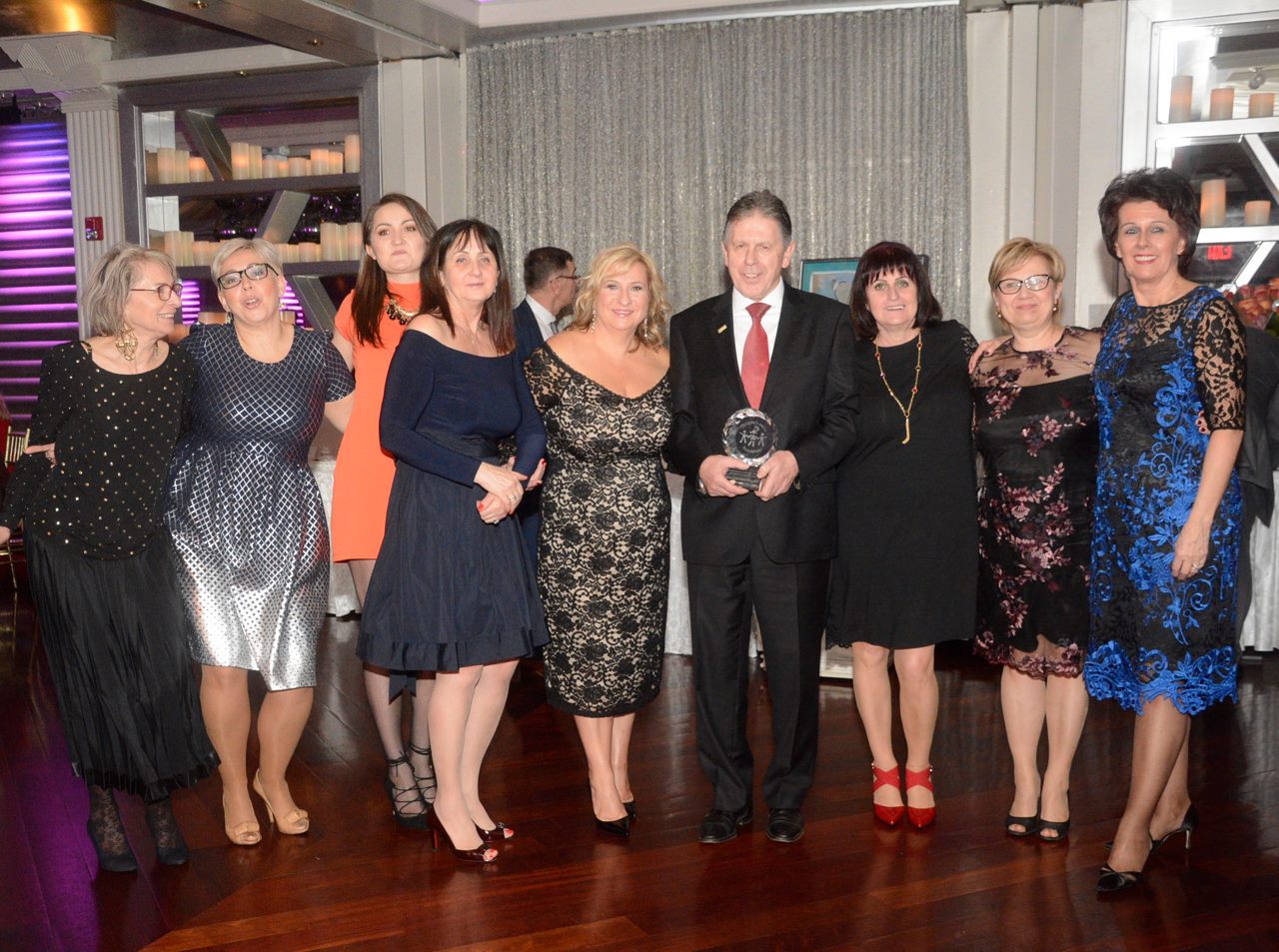 Go to main navigation